Renovating University Of Toronto's Mississauga Campus
McGuinty Government Invests In Colleges And Universities
Ontario students will have more leading-edge lab space thanks to the renovation of two existing buildings on the University of Toronto's Mississauga campus.
New labs will provide improved space for students enrolled in science disciplines to learn and become some of Ontario's leading researchers. The project will provide academic space for students and faculty that contribute to Ontario's science-related industries. This work is part of a multi-year reconstruction of the University of Toronto's Mississauga campus.
Increasing the number of student spaces at colleges and universities is an important element of Putting Students First, the McGuinty government's plan to provide quality, affordable postsecondary education and training to Ontario families.
Quick Facts
Ontario's investment of $52.5 million to renovate the University of Toronto's Mississauga campus is part of McGuinty government's upcoming long-term capital plan.
This project will create about 525 construction-related jobs.
Since 2003, the McGuinty government has invested more than $3 billion in capital funding at Ontario colleges and universities.
The 2011 Budget - Turning The Corner announced additional operating support that will help create places for more than 60,000 additional students in Ontario's colleges and universities by 2015-16.
Quotes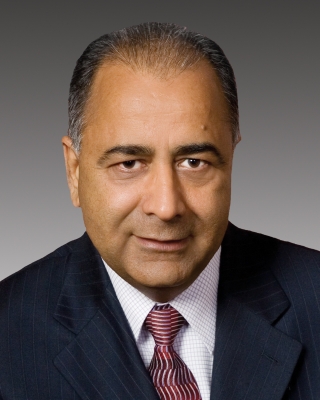 "Our government has an excellent track record of supporting post-secondary education both here in Mississauga and across the whole province. This new investment will continue to make the University of Toronto, Mississauga Campus a top destination with exciting new buildings and facilities offering cutting edge technologies."
"Ontario is putting students first by creating more opportunities at our colleges and universities so we can build the skilled and knowledgeable workforce needed for the global economy. Our government's investment in the University of Toronto Mississauga campus will provide more places for students to learn sciences that will play an important role in developing our economy."
John Milloy
"This investment by the Ontario Government is very welcome news and another encouraging sign of the Government's commitment to post-secondary education in our province. As the University of Toronto Mississauga continues its exciting expansion, the Government has partnered with us again to ensure that students will have the leading-edge facilities they need for an exceptional educational experience. We are grateful that our students will now have even better opportunities to make to a brighter tomorrow for themselves and our province."
David Naylor