Ontario Students Kick Off Eighth Annual ChangeTheWorld Campaign
Youth Volunteers Today, Community Leaders Tomorrow
Ontario is challenging young people across the province to volunteer for three hours to "change the world" in their communities.
The eighth annual ChangeTheWorld - Ontario Youth Volunteer Challenge kicks off in Guelph today with students "Painting The School Yellow" in support of the Canadian Cancer Society's Daffodil Month. The challenge runs from April 12 to May 24, coinciding with National Volunteer Week, which is happening April 12 to 18.
This year's goal is to get 37,000 students aged 14 to 18 involved in volunteering. The ChangeTheWorld challenge, which is delivered in partnership with the Ontario Volunteer Centre Network, encourages young people to get involved in their communities and helps them develop important skills like teamwork and leadership.
Promoting Ontario's tradition of volunteering is part of the government's economic plan to build economically and socially vibrant communities across the province.  The four-part plan is building Ontario up by investing in people's talents and skills, building new public infrastructure like roads and transit, creating a dynamic, supportive environment where business thrives and building a secure savings plan so everyone can afford to retire.
Quick Facts
Youth aged 15 to 24 have the highest volunteer rate at 58.1per cent in Ontario.
Ontario students must complete 40 volunteer hours to graduate from high school.
Since 2008, over 140,000 Ontario youth have contributed more than 640,000 volunteer hours in their communities through ChangeTheWorld.
TORONTO 2015 Pan Am and Parapan Am Games estimates 23,000 volunteers will be needed for the games.
Quotes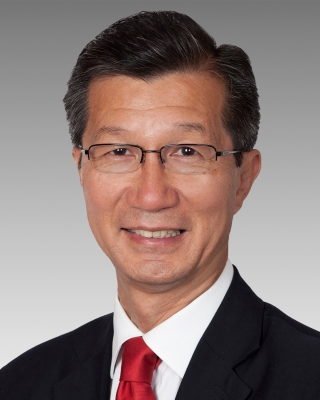 "The ChangeTheWorld: Ontario Youth Volunteer Challenge gets youth involved in causes and issues they feel passionate about. ChangeTheWorld has helped thousands of young people make a difference in communities across the province, find confidence in themselves, and develop their talents and skills through volunteerism."
"The ChangeTheWorld campaign is an opportunity for students to share their talents, gain new skills and become civically engaged in meaningful causes. Students are encouraged to connect with one of the participating 24 Volunteer Centres across Ontario, so we can help them find meaningful volunteer opportunities in their community during the campaign."
Patricia Weiler
"We are pleased to be an active supporter of the ChangeTheWorld campaign. Approximately a quarter of new volunteers with the Canadian Cancer Society in Ontario are under the age of 18. Engaging with them to build a lifelong commitment to the cancer cause is an important organizational priority for us."
Cathy Hall