Ontario Investing in New Permanent Forensic Pathology Unit in Sault Ste. Marie
Unit to Provide Expertise in Justice, Death Investigations in the North
Ontario is enhancing Northern Ontario's justice and public death investigation systems through an annual investment of $100,000 to help create and fund a permanent Forensic Pathology Unit in Sault Ste. Marie.
The new lab, located at the Sault Area Hospital, will provide autopsy services for the city of Sault Ste. Marie and Algoma District and will work closely with regional coroner and police services.
This new unit will be the seventh of its kind in Ontario. Through the Ontario Forensic Pathology Service, the province already funds world-class forensic pathology services in Toronto, Ottawa, Kingston, Hamilton, London and Sudbury. The new permanent unit will enable the same high-quality death investigation services and training for future professionals to be delivered in Algoma District.
Ensuring high-quality forensic pathology services are available across the province is part of the government's plan for Ontario. The four-part plan is building Ontario up by investing in people's talents and skills, making the largest investment in public infrastructure in the province's history, creating a dynamic, innovative environment where business thrives, and building a secure retirement savings plan.
Quick Facts
The Ministry of Community Safety and Correctional Services will provide $100,000 annually to the Sault Area Hospital to help fund the new unit.
This new unit will be overseen by Dr. Michael D'Agostino, a graduate of the Provincial Forensic Pathology Unit – University of Toronto residency training program. The goal of this program is to train new forensic pathologists to work in Ontario, nationally and internationally.
Quotes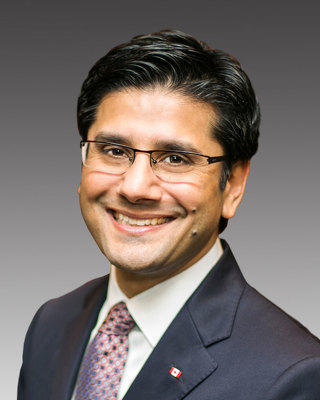 "This new permanent Forensic Pathology Unit will help enhance public safety in Algoma by increasing local support to the public death investigation and justice systems. We are committed to ensuring Ontarians have access to high-quality services no matter where they live in the province."
"The creation of a new Forensic Pathology Unit will be a great benefit to Sault Ste. Marie and will ensure that northern Ontario has access to high-quality services. The province's commitment of $100,000 in annual funding for the unit will help establish our community as a centre of excellence and will provide the opportunity to train future forensic pathologists in the North."
David Orazietti
"We are very pleased to partner with the Sault Area Hospital to provide local forensic pathology services to the people in the region. The Ontario Forensic Pathology Service is committed to expanding service and expertise for the benefit of all Ontarians, and this is another great step forward to achieving that goal."
Dr. Michael Pollanen
"Sault Area Hospital is privileged to be chosen as the site of the seventh Forensic Pathology Unit in Ontario and to be a partner in the forensic pathology team serving Ontarians. On behalf of our hospital and community I'd like to thank the Ministry, Dr. Pollanen, and our local partners for helping make this happen. We look forward to ensuring high-quality service in our region and together, making a difference."
Dr. Michael D'Agostino