Ontario Adds 16,200 Jobs in September
Province Focused on Growing the Economy and Helping People in their Everyday Lives
Employment in Ontario increased by 16,200 in September -- including gains across the province in a number of sectors.
The September job growth brings the total increase in employment since the recessionary low in June 2009 to more than 600,000 jobs. The majority of net new jobs in Ontario are full time positions in the private sector and in industries that pay above average wages.
Ontario's unemployment rate was 6.6 per cent in September, and has been lower than the national average for 17 months in a row.
Business activity in the province remains strong. Ontario's manufacturing sales increased 5.4 per cent and wholesale trade advanced 6.4 per cent over the first seven months of 2016, compared to the same period last year.
Ontario's economy is growing and it is expected to remain one of the fastest-growing in Canada over the next two years. In the first quarter of this year, Ontario's growth was greater than that of the United States and the G7 countries.
Through sound financial management, the government is on track to balance the budget next year, in 2017-18, and remain balanced in 2018-19.
Investing in Ontario's workforce is part of our plan to create jobs, grow our economy and help people in their everyday lives.
Quick Facts
Employment growth has occurred in a number of regions. The strongest year-over-year employment growth occurred in Kingston-Pembroke (8.4 per cent), Stratford-Bruce Peninsula (6.6 per cent) and Windsor-Sarnia (6.4 per cent).
The Government of Ontario currently has the lowest program spending per capita among Canadian provinces and ranks the lowest among provinces in terms of public-sector employees per capita.
As of 2015, 67 per cent of Ontario's population aged between 25 and 64 had graduated from a postsecondary education institution — making Ontario's level of educational attainment among the highest in the Organisation for Economic Co-operation and Development (OECD).
Ontario is making the largest investment in public infrastructure in the province's history—about $160 billion over 12 years — which is supporting 110,000 jobs every year across the province, with projects such as hospitals, schools, roads, bridges and transit. Since 2015, the province has announced support for more than 475 projects that will keep people and goods moving, connect communities and improve quality of life. To learn more about infrastructure projects in your community, go to Ontario.ca/BuildON.
Ontario's five-year, $400-million Business Growth Initiative is helping to grow the economy and create jobs by promoting an innovation-based economy, helping small companies scale-up and modernizing regulations for businesses.
Quotes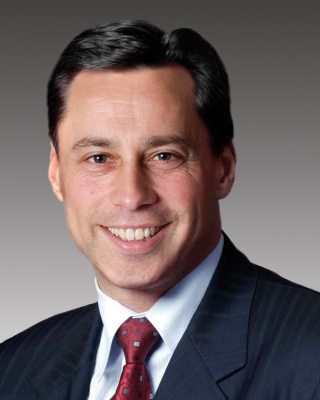 "I am pleased Ontario's economy remains strong in a number of key sectors. Our work supporting a positive environment where employers can create good jobs and the economy can grow is getting results. September's job numbers show our economy continues to gain momentum, but there is more work to do. We will continue our efforts to make Ontario's economy more globally competitive, growing it and creating jobs in the process."