Strong Action For Ontario's Economy
McGuinty Government Names Jobs And Prosperity Council Members
The McGuinty government has named the 13 members of the newly formed Jobs and Prosperity Council, who will sit alongside Chair Gordon Nixon.
As announced in the 2012 Budget, the council will generate new ideas and approaches for improving Ontario's long-term productivity and competitiveness. The council will report directly to the Premier and will have its first meeting later this month.
The council comprises leaders from business, labour and the research community, and draws on experience from across the province. Members are:
Providing the right climate to attract investment, create jobs and grow the economy is part of the McGuinty government's plan to create a vibrant economy. A strong economy creates jobs for Ontarians and protects the services that matter most to Ontario families - health care and education.
Quick Facts
The 2012 Budget takes strong action to eliminate Ontario's deficit by 2017-18 while protecting health care and education - essential to creating jobs and growing the economy.
In 2011, Ontario ranked first among major jurisdictions in North America in foreign direct investment per capita, according to fDi Intelligence (Financial Times Ltd).
Ontario attracted 840 foreign direct investment projects between 2003-2011, accounting for about $50 billion and over 97,500 jobs, according to fDi Intelligence (Financial Times Ltd).
In 2011, full-time employment increased by 123,400 in Ontario.
Ontario has cut taxes on business investment in half, making the province more competitive and encouraging new business investments.
Quotes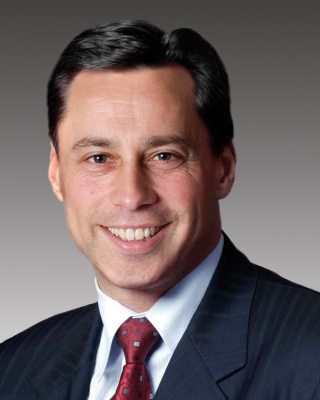 "This is an accomplished, dynamic group who will work alongside Chair Gordon Nixon. With their strong leadership and experience, we can be confident they will provide innovative and worthwhile advice to help grow our economy."
"I look forward to working with this diverse group of leaders. The unique strengths and expertise each member brings to the table will ensure that the Jobs and Prosperity Council delivers the best possible advice on job creation and productivity."
Gordon Nixon