New Trade Strategy to Expand Ontario's Exports and Create Jobs
Ontario Helping More Businesses Go Global
Ontario is helping expand the province's presence in global markets, grow the economy and create jobs through a new trade strategy.
As part of Ontario's plan for jobs and growth, the Going Global Trade Strategy will help more companies -- especially small- and medium-sized business -- export to global markets, helping to create jobs in Ontario.
In collaboration with exporters, sector associations, researchers, government and industry, the strategy will:
Broaden the reach of Ontario's exports to high-growth emerging economies, including working with the federal government to pursue new trade agreements for exporters in global markets, including the European Union, India, Japan, and South Korea.
Increase support for more Ontario companies to export their products or services to international markets.
Build the province's competitive advantage abroad by promoting Ontario companies' quality goods and services, including opening Ontario's 11th International Marketing Centre in São Paulo later this year to help companies explore export opportunities and connect with international buyers and investors in Brazil.
Streamline export programs and resources for businesses so they can more easily access the supports they need to go global.
The province is also developing a new online registry that will allow companies to identify tariff and non-tariff barriers to trade and will work with the federal government to remove these barriers.
Supporting global trade will help create a strong business climate in Ontario, one of the three pillars of the government's economic plan to create jobs and growth and help people in their everyday lives.
Quick Facts
Ontario exported more than $162 billion in 2012.
Since 2005, Premier-led trade missions have visited China, Hong Kong, India, Pakistan, Israel and the West Bank. These missions have raised Ontario's profile as a global leader in clean energy, innovation, education and life sciences, and have resulted in over $1.6 billion in agreements signed between organizations and businesses.
In 2012-13, the Ministry of Economic Development, Trade and Employment helped more than 550 companies participate in outbound trade missions, including China, India, Japan, Mexico, the Philippines and Peru.
Last year, Ontario trade specialists helped more than 1,200 companies develop their exporting skills and identify new market opportunities for their goods and services.
Ontario's Global Growth Fund provides financial assistance to help companies with the cost of exporting.
Quotes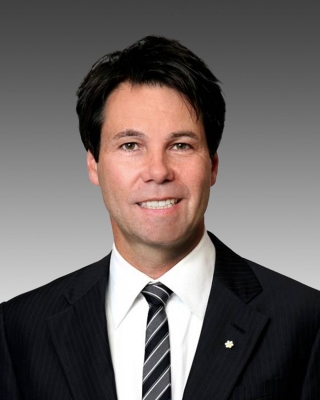 "Trade strengthens our economy, contributes to our bottom line and sustains and creates jobs. With our trade strategy, we are helping more companies of all sizes export to global markets, and that will help raise our GDP and create more jobs for families in all parts of the province."