Ontario to Support European Trade Deal
Canada-European Union Comprehensive Economic and Trade Agreement (CETA) Will Create Jobs Across Ontario
Ontario will support a trade deal with the European Union that gives our province improved access to the world's single largest market and will ask the federal government to deliver in three areas important to key sectors of Ontario's economy.
Ontario job creators will see a removal of 98 per cent of tariffs. This result will make Ontario companies more competitive as they sell their innovative goods and services to Europe -- a market with 500 million consumers and a GDP of close to $17 trillion. This builds on the progress we have made building a dynamic and innovative business climate that has allowed Ontario companies' exports to the EU to grow by 284 per cent over the last ten years.
This deal will mean expanded access to European markets for Ontario manufacturers and service-providers, more sales of our goods and services, and as a result, the creation of an estimated 30,000 jobs in communities across Ontario.
The deal will be very positive for Ontario, but the province has raised concerns with the federal government as the deal moves from being an agreement in principle to a final agreement. The province has asked for guarantees from the federal government in the following areas:
1. Ontario needs a guarantee that provinces will be fully compensated for any increase in costs as a result of the deal's intellectual property provisions on pharmaceuticals.

2. Ontario needs the federal government to provide adequate and real compensation to both dairy producers and cheese processors who suffer losses, particular in the specialty cheese market, as a result of increased European cheese exports to Canada. We will also require:
The longest possible phase-in of changes to cheese quotas so that our dairy industry has time to prepare.
Enhanced border controls on supply-managed products.
An investment by the federal government in a marketing strategy to ensure that Ontario's cheese industry has every chance to succeed and thrive.
3. The deal requires the LCBO to reform the way it charges manufacturers for delivery of their product. Ontario needs the federal government to support the wine and spirits sector and work with our province for industry growth.
Ontario's support for a trade deal with the European Union is part of our new Going Global Trade Strategy that will help more companies trade internationally.
Helping more companies trade is a part of our government's economic plan to create jobs and grow the economy by supporting a dynamic and innovative business climate, investing in people, and investing in infrastructure.
Quick Facts
It is estimated that one-in-five jobs in Canada are linked to international trade.
In 2012, two-way trade between Ontario and the European Union was over $40 billion.
Under CETA, Ontario exporters could save over $100 million per year in tariffs they pay to export their products.
Between 2002-2012, Ontario exports to the European Union grew by 284 per cent.
Quotes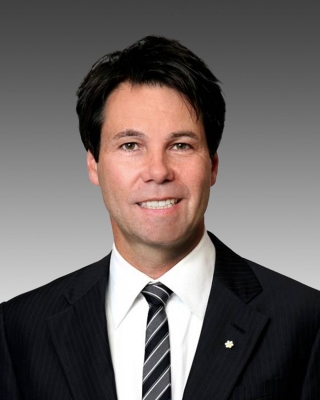 "Throughout the negotiations our government has worked hard to ensure that the trade agreement with Europe will be in the best interests of Ontario. This trade deal with the European Union will create jobs in communities across the province, and allow our businesses to sell their goods and services to the world's largest single market. While we have concerns about the deal's effect on our pharmaceutical, dairy, wine and spirits industries, we are confident that the federal government will address these concerns in the final agreement."