Supporting Auto Jobs in Kitchener
Ontario Helps PWO Canada Grow its Business
Ontario is helping PWO Canada Inc. invest in new machinery and expand production while creating 20 new jobs and retaining 245 existing jobs in Kitchener.
The company makes metal components and assembly structures for the automotive industry. With support from the Southwestern Ontario Development Fund, PWO Canada is expanding its facility and installing new automated machinery to improve efficiency and increase productivity to meet future demand.
Modelled on the proven Eastern Ontario Development Fund, the Southwestern Ontario Development Fund is helping to create jobs and diversify the economy by encouraging regional businesses to pursue innovation and new markets. Together these two funds have created and retained more than 22,000 jobs and strengthened local economies.
Partnering with business is part of the government's economic plan to create jobs and help people in their everyday lives by investing in people, building strong infrastructure and creating a dynamic and innovative business climate across Ontario.
Quick Facts
Ontario is providing a grant of $616,865 towards the project.
PWO Canada works closely with vehicle assemblers as a supplier of complex components for seats, vehicle bodies and chassis.
Ontario is accepting applications for the Southwestern Ontario Development Fund from qualified businesses that are growing and creating jobs.
Sectors eligible for the fund include advanced manufacturing, processing, life sciences, information and communications technology, tourism and cultural industries.
Since October 2012, the government has committed $30 million through Southwestern Ontario Development Funding, leveraging a total investment of $285 million. These investments have helped to create over 1,600 new jobs and retained more than 5,400 existing jobs in the region.
Quotes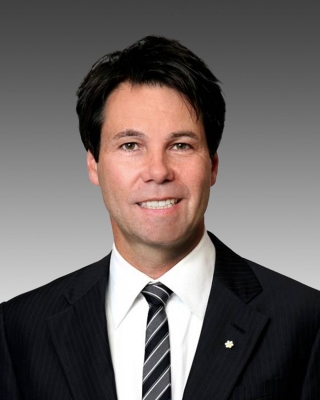 "The Southwestern Ontario Development Fund is reinvigorating local economies by helping companies grow their businesses, invest in their employees and become more competitive. We're proud to support companies like PWO Canada that are contributing to Ontario's economic growth and creating good jobs."
"PWO Canada's expansion highlights the importance of the auto industry to our region and the province. With Ontario's help, the company is staying ahead in this competitive sector and creating jobs. Today's announcement shows how strategic government support can bolster local economies and strengthen communities."
John Milloy
"PWO Canada would like to thank the Government of Ontario for their support towards our investment here in our Kitchener production site. Without this support, it would have not been possible to grow our business substantially here in Ontario."
Karl Schreyer