Strengthening Ontario's Business Climate
Government Would Further Reduce Burdens and Build Regional Clusters
Ontario is strengthening the province's business climate by introducing legislation that would, if passed, help reduce red tape for business and create cluster development plans to help drive regional economic growth and create jobs.
The legislation would, if passed, require the government to report annually on burden reduction. The province will also enhance Ontario's Open for Business Strategy by:
Requiring every single ministry to eliminate at least one regulatory burden each and every year
Introducing mandatory review of high-impact regulations
This would build on the government's previous success of saving businesses over $6 million and more than 150,000 hours of administrative work last year and the 80,000 regulatory burdens eliminated since 2008.
The legislation would allow government, in consultation with business, academia, other levels of government, labour and non-profit organizations to develop plans for regional economic clusters. Through the creation of cluster development plans, Ontario would be better positioned to attract investment in key sectors from aerospace to food processing. The legislation would also require government to publicly release cluster development plans with a mandate to review every five years.
Helping businesses stay competitive and grow in Ontario is part of the government's economic plan that is creating jobs for today and tomorrow. The comprehensive plan and its six priorities focus on Ontario's greatest strengths - its people and strategic partnerships.
Quick Facts
If passed, Ontario would join British Columbia and Saskatchewan as the only provinces to pass legislation around regulatory reform.
Industry Canada estimates that regulatory paperwork compliance cost about $4.76 billion in Canada in 2011, suggesting Ontario represented about $1.77 billion of the national total.
Since 2008, the province has eliminated 17 per cent of all regulatory requirements.
Ontario introduced the Business Info Line in 2010, making it easier for businesses to find the government supports they need in one place. The line receives over 1,800 calls per week and in 2012, saved businesses an estimated $1.3 million by reducing the amount of time lost searching for the right information or person.
Clusters are concentrations of interconnected sectors, companies and institutions that do business with each other and/or are related in some way.
Strong clusters raise a region's capacity for innovation, global competitiveness, business attraction and the creation of well-paid jobs.
For example, Toronto ranks 3rd in North America and 11th globally in competitiveness ratings for global financial centres. Ontario ranks 2nd in North America in number of information communications and technology companies, led by clusters in the GTA, Kitchener-Waterloo and Ottawa.
Quotes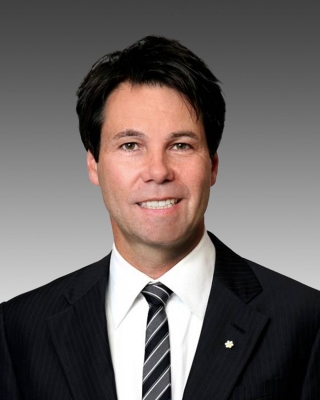 "I am proud of the work we are doing to improve Ontario's business climate by strengthening our partnerships with business. We know how important burden reduction is to our small and medium-sized businesses, and our strengthened Open for Business Strategy will help us save businesses $100 million in time and money. The legislation would help strengthen our partnerships with business – whether it's building strong regional clusters or reducing burdens – helping to create jobs and grow our economy in all areas of the province."
"A streamlined regulatory environment is crucial to helping businesses stay competitive in today's economy. The Ontario government is taking a step in the right direction with this proposed legislation and we look forward to seeing the ongoing benefits that these reduction measures have for our members."
Plamen Petkov