Supporting New Manufacturing Jobs in Southwestern Ontario
Province Partnering with Ontario Companies to Create Local Jobs
Ontario is helping three companies in southwestern Ontario grow their businesses while creating 46 new jobs and retaining 176 existing jobs in the region.
These companies are receiving support through the Southwestern Ontario Development Fund, which helps create jobs and diversify the economy by encouraging regional businesses to be innovative and to pursue new markets.
The companies receiving support include:
Railway City Brewing Company Ltd.: With Ontario's investment of $122,630, Railway City Brewing is renovating a 13,500 square foot industrial building to expand production of its award winning, hand-crafted beer. This investment will allow the company to install new equipment, increase production and provide more retail and tour space, while creating 12 new jobs and retaining 11 existing jobs in St. Thomas.
Lumar Machining and Manufacturing Ltd.: Ontario is investing $374,472 to help Lumar Machining and Manufacturing with renovations to its newly acquired 25,000 square foot building, while creating eight new jobs and retaining 14 jobs in St. Thomas. Funding will help the contract machine shop invest in larger equipment to make higher precision materials and increase production.
Cooper-Standard Automotive Canada Limited: Ontario is investing $489,833 to help Cooper-Standard launch a new product line, while creating 26 new jobs and retaining 151 positions in Glencoe. The company specializes in metal- and rubber-based products for the automotive industry. Ontario's support will help the company invest in new equipment to manufacture electronic throttle bodies used to provide fuel efficiency in gas engines.
Helping businesses stay competitive and grow in Ontario is part of the government's economic plan that is creating jobs for today and tomorrow. The comprehensive plan and its six priorities focus on Ontario's greatest strengths - its people and strategic partnerships.
Quick Facts
Since October 2012, the government has committed $36 million through Southwestern Ontario Development Funding, attracting a total investment of $340 million. These investments have helped to create and protect approximately 9,000 jobs in the region.
Railway City Brewing Company uses premium locally grown hops and Ontario sourced malted grains to brew its hand-crafted beer.
Founded in 1984, Lumar Machining and Manufacturing has grown from providing services mainly to the local auto industry to include the aircraft, mining, recreational and oil and gas industries.
Cooper-Standard Automotive Canada Limited is a subsidiary of Cooper-Standard Automotive — a leading global supplier of systems and components for the automotive industry that is headquartered in Novi, Michigan.
Ontario is taking action to reduce burdens for business and build regional clusters.
Ontario is accepting applications for the Southwestern Ontario Development Fund from qualified businesses that are growing and creating jobs.
Quotes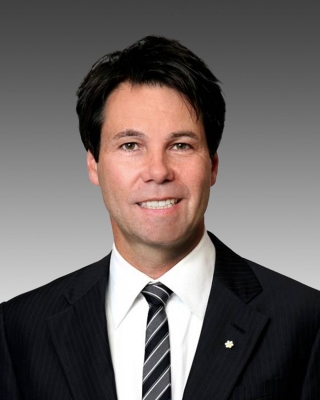 "The Southwestern Ontario Development Fund is helping companies innovate, grow and strengthen our economy. We're proud to partner with businesses in southwestern Ontario to ensure they have the support they need to diversify their operations and create good jobs."
"At Railway City Brewing Company, our focus is on creating great tasting beer using only the finest ingredients. Ontario's investment will help us grow our operation, invest in modern brew house equipment and develop new recipes for our customers to enjoy."
John Peart