Supporting Jobs in Southwestern Ontario
Province Partnering with Businesses, Creating Local Jobs
Ontario is helping two companies in southwestern Ontario grow their businesses, while creating 34 new jobs and retaining 458 existing jobs in the region.
These companies are receiving support through the Southwestern Ontario Development Fund, which helps create jobs and diversify the economy by encouraging regional businesses to be innovative and to pursue new markets.
The companies receiving support include:
Klassic Coconut: Ontario is investing $529,300 to help Klassic Coconut with renovations to its newly acquired building in Simcoe, while creating 10 new jobs and retaining 12 existing jobs. Klassic Coconut is one of the largest importers of dried coconut and manufacturers of sweetened and toasted coconut in North America. With Ontario's support, the company will invest in new equipment to expand production of its sweetened coconut line and develop new products for markets at home and abroad.
Transcontinental RBW Graphics: With Ontario's investment of $267,372, RBW will install a new printing line and expand production, while creating 24 new jobs and retaining 446 jobs at its Owen Sound facility. The company is a commercial printer specializing in long-run magazines and catalogues. Transcontinental RBW Graphics is a subsidiary of TC Transcontinental -- the largest printer and leading provider of media and marketing activation solutions in Canada, headquartered in Montreal, Quebec. Funding will help the company install a web offset printing press to serve the retail flyer market in Ontario and across Canada.
Helping businesses stay competitive and grow in Ontario is part of the government's economic plan that is creating jobs for today and tomorrow. The comprehensive plan and its six priorities focus on Ontario's greatest strengths -- its people and strategic partnerships.
Quick Facts
Since October 2012, the government has committed $40 million through the Southwestern Ontario Development Fund, attracting a total investment of over $400 million. These investments have helped to create and protect approximately 9,800 jobs in the region.
Ontario is accepting applications for the Southwestern Ontario Development Fund from qualified businesses that are growing and creating jobs.
Ontario's proposed Better Business Climate Act would, if passed, reduce burdens for business and help build regional clusters.
Going Global: Ontario's Trade Strategy is helping more companies export to global markets and create jobs in Ontario.
Quotes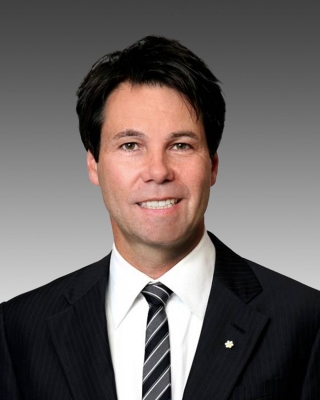 "We are committed to strengthening our local economies by making sure companies have the support they need to strategically grow their businesses. Through the Southwestern Ontario Development Fund, we are helping companies like Klassic Coconut and Transcontinental RBW Graphics diversify their operations and increase production, while bringing good-quality jobs and more economic opportunities to the region."
"At Klassic Coconut, our focus is on providing our customers with the best possible products. Ontario's investment will help us grow our operations, invest in a new sweetener line and coconut oven, and meet increasing demand for organic coconut products."
Henk VanAmerongen Jr.
"Transcontinental RBW Graphics is pleased with this opportunity to partner with the Ontario government. This investment will help us expand production in Owen Sound to meet the demands of the retail flyer market."
Brian Reid