CFIB Upgrades Ontario Small Business Rating
Ontario's Action on Reducing Red Tape Applauded
Ontario's strategic approach to cutting red tape has earned the province an increased rating from the Canadian Federation of Independent Business (CFIB).
The 'B+' grade is thanks in part to the passage of the Burden Reduction Reporting Act, 2014 in December 2014. This new legislation demonstrates Ontario's commitment to cut red tape and reduce unnecessary regulatory burdens and practices that cost businesses time and money.

The act requires the government to report annually on burden reduction activities. This will ensure that reducing red tape and improving Ontario's business climate remains a priority for this and future governments.

Ontario has set a target of reducing burdens to save business $100 million by the end of 2017.

Reducing red tape to help businesses grow and stay competitive is part of the government's economic plan for Ontario. The four-part plan is building Ontario up by investing in people's talents and skills, building new public infrastructure like roads and transit, creating a dynamic, supportive environment where business thrives and building a secure savings plan so everyone can afford to retire.
Quick Facts
Ontario joined British Columbia and Saskatchewan as the only provinces with regulatory reporting legislation when the Burden Reduction Reporting Act came into force in December 2014.
Since 2008, Ontario has eliminated more than one in six regulatory requirements — or 80,000 regulatory burdens.
Ontario's burden reduction efforts will build on the work highlighted in the 2014 report, Fewer Burdens, Greater Growth, which identified $6-million in savings for business.
Ontario's Regulatory Policy was updated last year to include a mandatory review to regularly revisit, and if necessary revoke, outdated, unnecessary or redundant regulations.
The ministry has been nominated for CFIB's 2015 Golden Scissors Award for reducing red tape for Ontario business. The winner will be announced Jan. 23, 2015.
Quotes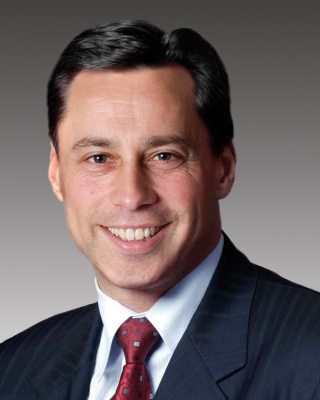 "Our government is proud to be recognized by the Canadian Federation of Independent Business as a leader in reducing regulatory requirements to help business thrive. We will continue working with Ontario's business community to foster a climate where businesses can prosper, help build strong communities, and create jobs today and in the future."
"The burden reduction legislation represents an important first step in understanding the size of the regulatory problem in Ontario. We are pleased that the government is taking meaningful steps to address the problem."
Nicole Troster