Ontario Bolsters Auto Supply Chain with 40 New Jobs in Alliston
Province Partnering with Howa Canada on New Auto Parts Plant
Ontario is partnering with Howa Canada to establish a new auto parts plant in Alliston and create 40 new jobs.
With just over $1 million in support from the Southwestern Ontario Development Fund, Howa Canada is establishing a new state-of-the-art manufacturing facility to supply interior trim components for the 2016 Civic built at the Honda assembly plant. The investment will support facility upgrades and specialized equipment. Howa Textile Industry Co. has operations in Asia and the U.S. and this is the company's first manufacturing facility in Canada.
Ontario recently partnered with Honda to secure a $857 million investment in the company's Alliston assembly operations, which will generate hundreds of millions of dollars of new business for Ontario-based auto parts companies, of which Howa Canada is an example.
Modelled on the proven Eastern Ontario Development Fund, the Southwestern Ontario Development Fund is helping to create jobs and diversify the economy by encouraging regional businesses to pursue innovation and new markets. Together, these two funds have created and retained more than 29,000 jobs and attracted more than $1.25 billion in investment.
Attracting new investment to Ontario's key industry clusters is part of the government's economic plan for the province. The four-part plan is building Ontario up by investing in people's talents and skills, building new public infrastructure like roads and transit, creating a dynamic, supportive environment where business thrives and building a secure savings plan so everyone can afford to retire.
Quick Facts
Ontario is providing a grant of just over $1 million in support for Howa Canada's new Alliston production facility.
Ontario is in the top two in North America for vehicle production and is the only sub-national jurisdiction to have five major global automotive assemblers: Chrysler, Ford, General Motors, Honda and Toyota, as well as truck manufacturer Hino. The industry supports hundreds of thousands of jobs in communities across the province.
Honda's Alliston operations have become the global lead plant for the development of the next generation of Honda Civic, the first time such a designation has been granted to a plant outside of Japan. The Civic has been Canada's top-selling car for the past 17 years.
Ontario is accepting applications for the Southwestern Ontario Development Fund from qualified businesses that are growing and creating jobs.
Sectors eligible for the fund include advanced manufacturing, food processing, life sciences, information and communications technology, tourism and cultural industries.
Since October 2012, the government has committed over $50 million through the Southwestern Ontario Development Fund, leveraging a total investment of more than $580 million. These investments have helped to create over 2,400 new jobs and retained more than 11,500 existing jobs in the region.
Quotes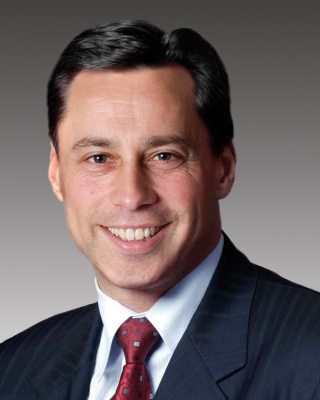 "We're delighted to welcome Howa Canada as the latest addition to Ontario's world renowned auto sector. Today's announcement underscores the value of our comprehensive approach to partnering with the auto industry, with a strong focus on quality and innovation, as we work to secure new investments and product mandates. Our strategy is securing significant investment and new jobs for Ontario's economy, with over 400 jobs at Ford, the General Motors investment in Ingersoll, and the Honda investment in Alliston."
"Our company is excited by the opportunity to build on our 60 years of manufacturing heritage with our first location in Canada. As we develop our skilled team and advanced production plant in Alliston, we look forward to working closely with our auto industry customers to exceed their expectations and deliver the very best interior trim products possible."
Tatsuya Usami