Helping Businesses Find Skilled Talent
Abilities Connect Fund to Fill Labour Gaps, Boost Competitiveness
Ontario is building on its efforts to make the province accessible by 2025 through an investment of $1.8 million in the new Abilities Connect Fund.
The Fund, a one-year pilot project in partnership with the Ontario Chamber of Commerce, will help fill existing workplace vacancies with employees who are ready, willing and able to work.
The fund will focus on three key areas:
Employment opportunities: Offering college/university students and recent graduates with disabilities with opportunities to gain valuable work experience through training and job placements that range from four months to one year.
Workplace accommodation:Providing eligible employers with a maximum of $3,000 to help accommodate new or current employees with a disability.
Champions Network:A new forum to help businesses share best practices and information about hiring and accommodating people with disabilities.
Creating employment opportunities for people with disabilities is part of the government's plan to build Ontario up. The four-part plan includes investing in people's talents and skills, making the largest investment in public infrastructure in Ontario's history, creating a dynamic, innovative environment where business thrives, and building a secure retirement savings plan.
Quick Facts
One in seven people in Ontario has a disability and this number will rise to one in five by 2036.
About 30 per cent of businesses in Ontario have vacancies they cannot fill due to a lack of qualified candidates.
Approximately 43 per cent of people with disabilities in Ontario have a postsecondary education, but face unemployment rates that are 30 per cent higher than the rest of the population.
As of January 1, 2016, organizations with fifty or more employees will be required to establish processes that provide accessibility across the employment life cycle, from recruitment, to career development under Ontario's Accessibility Standard for Employment.
Quotes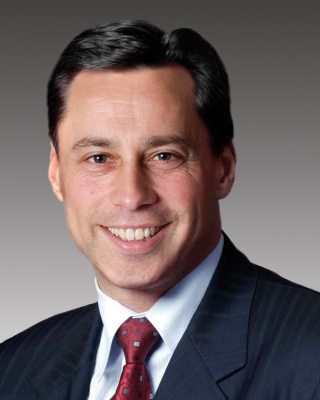 "Our government knows that greater accessibility means greater societal and economic opportunities for Ontario. Our province reaches its full potential when everyone has the opportunity to achieve their goals. The Abilities Connect Fund will help businesses find untapped talent, and employ people with disabilities who can make valuable contributions to our economy. This makes sense for businesses, and it makes sense for our inclusive province."
"By encouraging businesses to invest more in accessible workplace solutions, the Abilities Connect Fund is simultaneously expanding opportunities for and improving the career trajectory of people with disabilities. By promoting and investing in the hiring and training of people with disabilities, Ontario is creating more employment opportunities and addressing the skills gap."
Allan O'Dette