Ontario Helps Young People Launch Careers in Aerospace
New Program Matches Skills Training with Industry Needs
Ontario is investing $1.25 million in the Aerospace Assembler Program to help young people train for careers in aerospace while also building the skills the sector needs to continue growing in the province.
The program is being organized by the Ontario Aerospace Council and supported under the Youth Skills Connections Program, part of Ontario's Youth Jobs Strategy.
There are already 36 young people who have begun the 20-week Aerospace Assembler Program, receiving hands-on training at Ontario-based aerospace manufacturing facilities. The goal is to have 150 young people trained, certified and hired as aerospace assemblers in the areas of structural airframe, mechanical-hydraulic and electric-electronic assembly by March 2016.
Brad Duguid, Minister of Economic Development, Employment and Infrastructure, announced the program today at the Paris Air Show where he is leading a delegation of 18 Ontario companies seeking new contracts with the global aerospace industry.
Partnering with key industry sectors to boost skills and global competitiveness is part of the government's economic plan for Ontario. The four-part plan includes investing in people's talents and skills, making the largest investment in public infrastructure in Ontario's history, creating a dynamic, innovative environment where business thrives, and building a secure retirement savings plan.
Quick Facts
Since its launch in 2013, the Youth Jobs Strategy has created more than 29,000 job opportunities for young people across the province.
Aerospace is a key component of Ontario's advanced manufacturing sector, directly employing 17,000 people.
Ontario aerospace manufacturers are part of the global supply chain for virtually every passenger aircraft in the world, and 15 of the top 25 global aerospace companies have key operations in the province.
Over 80 per cent of the production from Ontario's aerospace sector is exported to the U.S. and international markets.
The Paris Air Show is part of a business mission to France and Germany where Minister Duguid is meeting with executives in some of the province's key sectors — including aerospace, automotive, digital media, life sciences and advanced manufacturing — in order to promote Ontario as a partner for trade and investment.
The Minister also took part in a MOU signing ceremony between the Ontario Aerospace Council and Aéro Montréal that will promote closer collaboration between the aerospace sectors of Ontario and Québec, particularly for smaller manufacturers.
Quotes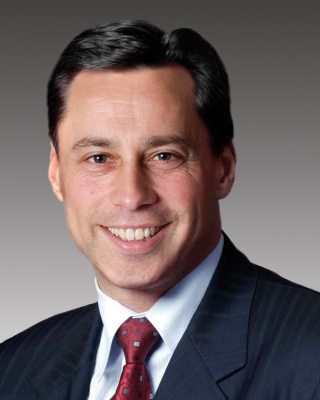 "Through this partnership, we're developing the next generation of skilled aerospace workers while providing young Ontarians with in-demand skills to truly succeed. This initiative builds on our relationship with the aerospace sector, so that we can continue to increase our competitiveness, attract investment and strengthen Ontario's position as a value-added member of the industry's global supply chain."
"Our industry is among the most exacting and technology-intensive in modern manufacturing. This means we have to be constantly nurturing new talent so that our member companies have the skilled workers they need to compete and grow. Together with our partners in the Ontario Manufacturing Learning Consortium, we're pleased to offer industry-led solutions that provide tangible opportunities for young people to build fulfilling careers."
Moira Harvey