Ontario Helping Young Entrepreneurs Kick-Start Own Business
Province Invites High School Students to 'Make Your Pitch'
Ontario is fostering entrepreneurship among high school students by supporting the 4th annual 'Young Entrepreneurs, Make Your Pitch' competition.
The competition - which is a partnership between the province and Ontario Centres of Excellence - challenges high school students to pitch their business ideas in a two-minute video that are evaluated by judges from the business community. The public can also vote for the best pitch online.
Twenty finalists will get business coaching, mentoring and have the chance to present their ideas to a judging panel at Ontario Centres of Excellence's Discovery Conference in Toronto from May 9 to 10, 2016.
Six winners will be selected and presented with reserved entry into Ontario's Summer Company which includes a grant of up to $3,000 to help launch their business.
Supporting entrepreneurship -- at all ages -- is part of the government's plan to build Ontario up. The four-part plan is investing in people's talents and skills, making the largest investment in public infrastructure in Ontario's history, creating a dynamic, innovative environment where business thrives and building a secure retirement savings plan.
Quick Facts
Young Entrepreneurs, Make Your Pitch is accepting video submissions until March 23, 2016.
Vote for the best video pitch submission from March 28 to April 14, 2016.
Now in its 4th year, the contest has received a total of 428 video entries representing 570 participants from across Ontario and over 85,000 online votes from the public.
Since 2013, 18 youth have been named Make Your Pitch winners, from a total of 57 contest finalists.
The competition is part of Ontario's Youth Jobs Strategy. The province announced a renewed investment of $250 million in the Youth Jobs Strategy in the 2015 Budget. This additional funding over the next two years will bring the total investment to more than $565 million.
Ontario's Summer Company program helped students launch 865 businesses in 2015, bringing the total to over 6,850 businesses since 2001.
Michael Litt who started Redwoods Media as a participant of Summer Company 2010, now operates the company under the name Vidyard — a successful start-up based in Kitchener.
Quotes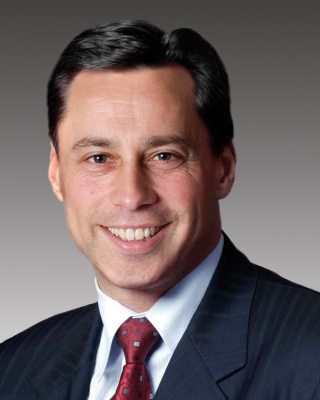 "The exciting business ideas you see at the Make Your Pitch competition offer a glimpse of the entrepreneurial potential of Ontario's next generation. Through programs like these, we're helping to build entrepreneurial skills and attitudes in our young people, so they can become job creators, and build their futures and the future of Ontario's economy."
"We are excited to once again be partnering with the Government of Ontario to present the Young Entrepreneurs, Make Your Pitch contest and to promote entrepreneurism in the province's high schools. Over the last three years, thousands of Ontario students have been exposed to entrepreneurism as result of this competition and we've seen some amazing ideas brought to life."
Tom Corr
"The Young Entrepreneurs, Make Your Pitch competition was an incredible experience that allowed me to explore the lessons I was learning in school in a real-world situation. Not only did the competition instil in me the confidence to take my business idea to the next level, it also provided me with the knowledge and connections needed to turn it into a reality."
Patrick Chong
"The opportunity to work with such knowledgeable mentors during the entrepreneur boot camp and meet other students my age who shared the same passion for entrepreneurship was truly eye opening. I think the Young Entrepreneurs, Make Your Pitch competition is one of the best opportunities for youth to explore and experiment with entrepreneurship."
Malini Hu