Ontario Moving Forward With Red Tape Challenge
Province Taking Action to Reduce Regulatory Burden
Ontario will launch the Red Tape Challenge this spring -- an online consultation tool designed to identify and eliminate duplication, lessen compliance burdens, shorten response times and make it easier for businesses to interact with government.
The Red Tape Challenge will focus on six sectors over the next two years -- starting with auto parts manufacturing and food processing. Other proposed sectors include financial services, mining, chemical manufacturing and forestry.
In recognition of the province's efforts to reduce red tape over the last year, today the Canadian Federation of Independent Business (CFIB) awarded the province a B+ grade -- the second highest grade awarded in Canada -- as part of its annual Red Tape Awareness Week.
Ontario's strong rating is due to efforts to streamline and modernize government. The province is over half way to its burden reduction target of $100 million in savings for businesses by the end of 2017, reaching the $50 million mark in 2015.
Reducing regulatory burden is part of the government's plan to build Ontario up and deliver on its number-one priority to grow the economy and create jobs. The four-part plan includes investing in people's talents and skills, making the largest investment in public infrastructure in Ontario's history, creating a dynamic, supportive environment where business thrives, and building a secure retirement savings plan.
Quick Facts
Ontario's Business Growth Initiative is helping to grow the economy and create jobs by promoting an innovation-based economy, helping small companies scale-up and modernizing regulations for businesses.
For the second time, Minister Duguid has been nominated for the CFIB's Golden Scissors Award in recognition of efforts made to cut red tape.
Ontario passed the Burden Reduction Reporting Act in 2014, joining British Columbia and Saskatchewan as the only provinces with regulatory reporting legislation.
The province is required to report burden reduction activities each year. The 2015 Burden Reduction Report details a total of $50 million in savings.
Red tape is not always the result of regulations, and can often include overly complex forms or technical information that is difficult to understand.
Quotes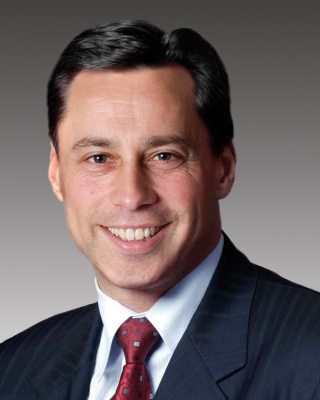 "Our government is proud to be recognized as a leader in reducing regulatory burdens by the Canadian Federation of Independent Business. Our Business Growth Initiative and the upcoming Red Tape Challenge will help business thrive and further strengthen our business ranking. We will continue to foster a dynamic business climate to build strong communities and create the jobs of today and tomorrow."
"Ontario's grade is a reflection of the government's strong commitment and measurable actions on regulatory reform. We will continue to work with the province in implementing specific regulatory reduction measures to alleviate the impact of excessive and duplicative regulation on small business."
Plamen Petkov