Fort Erie Business Creating Clean Energy Jobs
McGuinty Government Helping Build Ontario's Clean Energy Economy
Ontario's clean energy economy and the growing global demand from clean energy projects has helped DMI Industries create jobs. Their workforce has expanded to 225 people to help meet the demand for wind towers in Ontario.
DMI Industries is one of more than 20 companies that have announced they are setting up or expanding plants to manufacture parts for the solar and wind industry, creating new jobs in Ontario.
Ontario's Energy Plan - Building Our Clean Energy Future - is getting Ontario off smog-producing coal and on to cleaner energy sources like wind, solar and bio-energy. The plan is making Ontario a global clean energy leader and has sparked a new industry in the province making it a global clean energy leader. New businesses and partnerships are supplying Ontario projects, and selling their high quality products across North America and to the world.
As Ontario makes important investments to the electricity system and transitions to a modern, clean energy system, the province is providing some relief for families through the Ontario Clean Energy Benefit. The new benefit came into effect at the beginning of the year and is helping families by providing 10 per cent off their electricity bills for the next five years. Ontario families, farms and small businesses will automatically receive the benefit on their electricity bill.
Supporting clean energy manufacturing is part of the McGuinty government's Open Ontario Plan to create jobs and strengthen the economy.
Quick Facts
The new Ontario Clean Energy Benefit is helping Ontario families, farms and small businesses by taking 10 per cent off of all electricity bills for the next five years.
In 2003, Ontario had 19 dirty polluting coal units and just 10 wind turbines, and no solar projects online. Today, the province has over 700 wind turbines, more than 2,900 solar projects and by 2014 all coal units will be closed or converted to biomass or natural gas.
More than 20 companies have announced plans to participate in Ontario's clean energy economy.
Since 1999, DMI has built more than 36 tower designs for the industrial leaders in the wind energy industry such as GE Wind, Siemens, Mitsubishi, and Vestas.
Quotes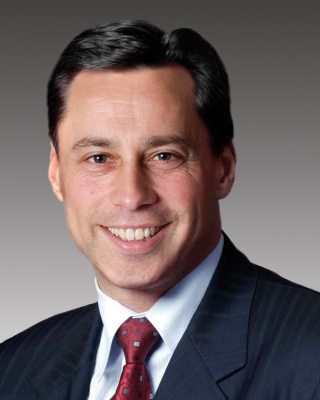 "Our Energy Plan is an economic plan with Ontario at the forefront of clean energy, creating a new industry and new jobs. By supporting renewable energy projects, we are cleaning up our air, creating jobs and building a better future for Ontario families."
"When it comes to manufacturing and green energy, Niagara's DMI is a dynamic and towering example of the province's green energy plan at work. Every single day the workers here at the plant are making our environment safer and our economy stronger."
Kim Craitor
"At DMI, we are pleased to be an example of how the Green Energy Act in Ontario successfully brought the return of jobs and business. Yet we recognize our sustainability depends on long-term, stable energy policy that continues to support this new business and offers opportunities for growth and jobs."
Steffan Nilsson