Building A Smarter Electricity Grid In Ontario
McGuinty Government Creating Jobs and Building Smarter, Cleaner Electricity System
Ontario is building a smarter electricity grid which will give families and businesses more control over how and when they use electricity including allowing consumers to control appliances and lights in their homes from anywhere at anytime.
Energate, an Ottawa-based technology company, has developed tools that make it easier for consumers to monitor and control their home energy use. Energate's software, mobile applications, and devices like smart thermostats and in-home energy displays provide homeowners with valuable awareness and control of their energy consumption and costs, and help reduce peak demand.
Energate is working with six of Ontario's local electric utilities, including Veridian, to install its innovations in up to 1,000 homes across the province. This project will create more than 40 jobs in the province's expanding clean energy sector.
Building a smart grid is an important part of the McGuinty government's plan to modernize Ontario's electricity infrastructure. A smarter grid is better able to detect, prevent and restore outages, gives families and businesses more tools to manage their power use, and further reduces greenhouse gas emissions by making it easier to connect energy from renewable energy to the grid.
Quick Facts
For every 10,000 construction jobs created by the clean energy sector, almost $500 million in economic activity flows back into Ontario communities.
An average household can expect to save about $150 each year over the next five years through the Ontario Clean Energy Benefit.
In 2011 the Conference Board of Canada estimated Canada's electricity sector will require more than $15 billion in investment annually over the next 20 years to replace or refurbish aging infrastructure and meet growing electricity needs.
More than 4.7 million smart meters are helping Ontario's electric utilities pinpoint and respond more quickly to power outages.
Veridian Connections serves 115,000 residential and business customers in nine municipalities across east central Ontario.
Quotes
"Smart grid technologies are the digital way of the future. It's like taking our energy infrastructure from rotary phone technology to that of a smart phone. Projects like Energate's will also help develop the talents and skills Ontarians need for the jobs of tomorrow. When cutting-edge technologies and expertise are cultivated in the province, everybody wins."
Chris Bentley
"As an Ontario-based Smart Grid technology company, Energate is proud to be a proven provider of industry leading solutions for the new energy economy across North America. This Smart Grid Fund program will allow Energate to accelerate development and commercialization of new home energy management innovations for Consumers and Utilities in Ontario and then for global markets."
Niraj Bhargava
"Veridian is proud to be a leader in smart grid development. We see the day when many Veridian customers will self-generate electricity and return surplus energy to the grid - minimizing their own energy costs and helping their community maximize energy resources. We also see a continuing emphasis on conservation and demand management for traditional electricity usage and new high value uses for electricity such as transportation."
Michael Angemeer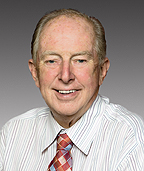 "Together, we are transforming our electricity system and working to build a better, smarter energy grid to meet our future energy needs. A smarter grid will ensure that we have the electricity we need to power our homes, schools and farms leading to cleaner air, a stronger economy and a better future for our children and grandchildren. Here in Ontario, we're not just talking about smart grid—we're building it."