Commemorating the Treaty of Fort Niagara: 250 Years of Shared History
Ontario, First Nations Partners Mark Significant Anniversary
The province, the Association of Iroquois and Allied Indians, the Anishinabek Nation, the Chiefs of Ontario and the Six Nations Legacy Consortium are commemorating the 250th anniversary of the 1764 Treaty of Fort Niagara this weekend.
The Treaty, signed on Aug. 1, 1764, is an agreement that was solidified through the exchange of wampum belts and a ceremonial gathering. It reaffirmed peaceful relations and the long-standing military alliance (the Covenant Chain of Friendship) between the British Crown and First Nations in eastern North America. It is considered one of the foundational documents in the relationship between First Nations and the Crown.
To commemorate the anniversary, there will be a re-creation of the King's Fire and a celebration at Fort George in Niagara-on-the-Lake to symbolize the treaty process.
As part of the 2014 Budget, Ontario is developing a new treaty strategy. The strategy will help facilitate meaningful discussions with Aboriginal communities on treaty relationships. Initiatives under the strategy include:
An education and public awareness campaign that will raise awareness of treaties.
Distributing a map of treaties in Ontario to schools across the province to teach students about their significance.
An ongoing social media campaign, #TreatyON, to encourage all Ontarians to learn more about treaties and treaty rights.
Raising awareness about treaties and working with First Nations is part of the government's plan that is creating jobs for today and tomorrow and focuses on Ontario's greatest strengths -- its people and strategic partnerships.
Quick Facts
Ontario is covered by 46 treaties and other agreements, such as land purchases by the Crown signed between 1781 and 1930.
Treaties are the legally binding agreements that set out the rights, responsibilities and relationships of First Nations and the federal and provincial governments.
Prior to contact with Europeans, First Nations were independent nations. The treaties they made with the Crown reflect a mutual commitment to working together on areas of common interest and mutual benefit.
Ontario's First Nations Treaty Strategy includes funding of $7.9 million over three years to raise awareness and help promote constructive engagement with First Nation communities. Earlier this year, the province distributed the first detailed map of treaties that the Ontario government has published since the 1940s.
The Covenant Chain of Friendship was a series of alliances and treaties between Europeans and First Nations.
The King's Fire was lit in 1764 to symbolize peace and friendship between First Nations and the Crown.
Quotes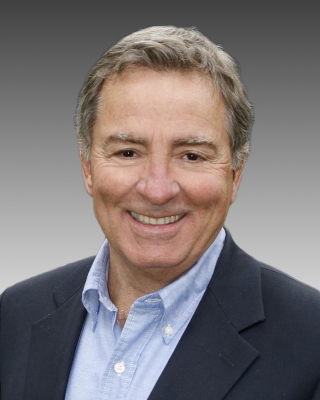 "Treaties are infused with a spirit of mutual respect, honour, justice and the pursuit of common interests. As we reflect back on this significant anniversary we're also looking ahead. These principles will continue to guide Ontario's work of advancing relationships with First Nations."
"The Treaty of Niagara played a significant role in shaping this country and is still relevant today. We expect respect, recognition and implementation of our mutual perspectives and interpretation of our treaty relationship with the Crown on an ongoing basis, as intended by our ancestors who originally entered into treaty 250 years ago."
Stan Beardy
"Due to the pivotal nature and significance of the agreement, this conversation has to be ongoing for treaty relations and commitment by all peoples."
Gord Peters
"The education and awareness of treaties made with First Nations will help Canadian citizens understand their own obligations as subjects of treaty conditions in this country. Canada wouldn't be a country without a formal treaty process with First Nations and those treaties are just as valid today as they were the day they were signed."
Patrick Madahbee