Governments of Canada and Ontario Celebrate New Affordable Housing in Keene
Keene, Ontario - The Government of Canada, the Government of Ontario and the Municipality of Peterborough celebrated the official opening of 19 new affordable rental housing units for low-income seniors at Monaghan Court in Keene today.
The project received $2.28 million in funding from the federal and provincial governments. The construction of this project created up to 48 jobs in the Keene area.
Dean Del Mastro, Parliamentary Secretary to the Prime Minister and to the Minister of Intergovernmental Affairs and Member of Parliament for Peterborough, on behalf of the Honourable Candice Bergen, Minister of State (Social Development); Jeff Leal, Ontario's Minister of Rural Affairs and Member of Provincial Parliament for Peterborough, on behalf of the Honourable Linda Jeffrey, Ontario's Minister of Municipal Affairs and Housing; Daryl Bennett, Mayor for the City of Peterborough; made the announcement today.
Monaghan Court is located at 35 Pinecrest Avenue, in Keene and is owned and operated by Otonabee Municipal Non-Profit Housing Phase II Corporation. The fully accessible, smoke-free building has a common kitchen, meeting area, onsite laundry and two fully accessible units with wheel-in showers. Every apartment has a deck or patio, and Energuide appliances. Monaghan Court is close to churches, restaurants, banks, grocer, parks and a medical center.
The $2.28 million funding was provided under Canada's Economic Action Plan and the Canada-Ontario Affordable Housing Program with an additional $104,000 in municipal financial incentives from the City of Peterborough.
The Government of Canada, through CMHC, will invest more than $2 billion in housing this year. Of this amount, $1.7 billion will be spent in support of close to 594,000 households living in existing social housing. In Ontario, this represents an estimated 237,950 households. These investments are improving the quality of life for low-income Canadians and households living in existing social housing, including individuals who are homeless or at-risk of homelessness, seniors, persons with disabilities, recent immigrants and Aboriginal people.
Ontario continues to build new affordable housing and repair existing units for Ontarians with housing needs. Since 2003, Ontario's funding commitment of nearly $3 billion is the largest affordable housing program in the province's history. Ontario is supporting the creation of over 17,000 affordable rental housing units; making more than 263,000 repairs and improvements to social and affordable housing units; and providing rental down payment assistance to over 81,000 households in need. The province's Long-Term Affordable Housing Strategy sets a strong foundation for a more efficient, accessible affordable housing system in Ontario.
Affordable housing is a key component of Ontario's Poverty Reduction Strategy. Consultations on a renewed Poverty Reduction Strategy are taking place this summer across the province and all Ontarians have the opportunity to host gatherings and submit feedback until October 4, 2013. To find out more about affordable housing in Ontario, visit www.ontario.ca/housing. For more information about affordable housing in Peterborough visit www.city.peterborough.on.ca.
To find out more about how the Government of Canada and Canada Mortgage and Housing Corporation are working to build stronger homes and communities for all Canadians, call CMHC at 1-800-668-2642 or visit www.cmhc-schl.gc.ca.
Quotes
"Our Government is dedicated to helping those in need, which is why we are proud to have invested in this project in Keene. These new 19 units are more than just safe and affordable places to live, they are the key to a better life for the residents that will call them home. We remain focused on four priorities, as outlined by the Prime Minister, that Canadians care most about: their families, the safety of our streets and communities, their pride in being a citizen of this country, and of course, their personal financial security."
Dean Del Mastro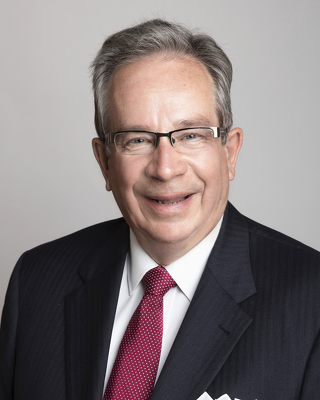 "Ontario communities need a wide range of options to meet the housing needs of all our residents. Our government's support for this project has provided safe and affordable housing for seniors and has also created about 48 jobs."
"This is an excellent project that will increase affordable housing opportunities within the County and help more seniors live independently. We appreciate the support of the provincial and federal governments in supporting these goals."
Daryl Bennett
"The Township of Otonabee-South Monaghan is pleased to have been involved with the City of Peterborough through the Affordable Housing Program to assist in offering affordable rental housing in the County. It complements the existing Otonabee Court Social Housing facility, providing an affordable place to live in a rural community."
Dave Nelson