Ontario Driving Progress on Ring of Fire
Province Moving Infrastructure Development Forward
Ontario is taking another step towards the development of the Ring of Fire. The firm Deloitte LLP has been brought on to help establish the development corporation, which will be responsible for infrastructure in the Ring of Fire region.
Deloitte LLP will act as a neutral, third-party resource for key partners, including First Nations, the provincial and federal governments and industry.
Deloitte LLP will work with Ring of Fire partners to set clear paths and timelines for decision-making, create guiding principles for the development corporation, and seek consensus on the corporation's next steps.
Work is also underway to help partners build a common understanding of infrastructure needs in the region. A third-party research report will examine existing infrastructure proposals and establish a common technical basis to inform decisions to maximize the economic and social potential of the Ring of Fire region.

Building infrastructure and working collaboratively with First Nations on economic development is part of the government's economic plan that is creating jobs for today and tomorrow. The comprehensive plan and its six priorities focus on Ontario's greatest strengths -- its people and strategic partnerships.
Quick Facts
Deloitte LLP is one of Canada's leading professional firms in consulting and corporate negotiation.
The Ring of Fire has a known mineral potential to be worth $60 billion and includes the largest deposit of chromite ever discovered in North America. Chromite is a key ingredient of stainless steel.
The Ring of Fire is a multi-generational opportunity that will establish a new mineral resource in a part of the province that has never seen this type of development.
The development will help transform the region, create thousands of jobs and enhance the economic prosperity for Ontario.
In July 2013, Ontario appointed former Supreme Court of Canada justice Frank Iacobucci as the lead negotiator on behalf of Ontario to participate in discussions with the Matawa-member First Nations communities on proposed resource development in the Ring of Fire.
The province announced the creation of a development corporation to bring together private and public partners, including key mining companies, First Nations, and the provincial and federal governments, to lead the strategic infrastructure development for the Ring of Fire region.
Regional Framework agreement negotiations led by Frank Iacobucci for Ontario and Bob Rae for the Matawa-member First Nations communities continue to progress and finalization is expected in the near future.
Development of the Ring of Fire is subject to all necessary environmental assessment and regulatory processes and approvals and the Crown fulfilling its duty to consult.
Quotes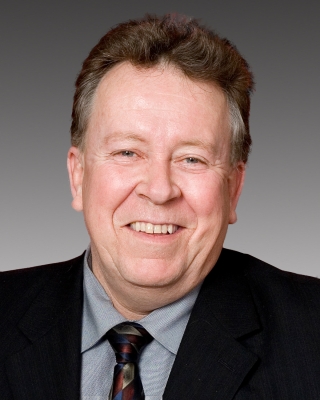 "We know that collaborating with our partners is vital to developing the Ring of Fire. That is why our government is committed to driving progress through the development corporation and that is why I am so pleased that we are getting significantly closer to a historic agreement on a regional framework with the Matawa First Nations. We remain committed to making a significant investment to support infrastructure needs in the region, but we need partners to come together so that decisions can be made. There is shared opportunity and shared interest in this incredible $60 billion deposit and I am confident that infrastructure priorities can come together. That is the work the development corporation will drive and certainly as one of the partners, that is the work we are eager to see happen."