Enhancing College Enrolment Across Northern Ontario
Ontario Government Supporting Regional Partnership, Creating Jobs
Ontario is helping Northern Ontario's six community colleges market the North as a place to study and find work, thanks to a $3-million Northern Ontario Heritage Fund Corporation (NOHFC) investment in Study North, a three-year marketing and recruitment initiative.
The six colleges in the North (Confederation, Sault, Cambrian, Boréal, Northern and Canadore) will work with industry partners and other community organizations to identify labour shortages, skills needs and employment opportunities in an effort to attract more students to their respective campuses.
Supporting post-secondary education and skills training is part of the government's economic plan that is creating jobs for today and tomorrow. The comprehensive plan and its six priorities focus on Ontario's greatest strengths -- its people and strategic partnerships.
Quick Facts
Since 2003, the NOHFC has invested $930 million in 6,055 projects in Northern Ontario, creating or sustaining more than 23,400 jobs.
Improving access to post-secondary education is an important part of the Growth Plan for Northern Ontario. The Ontario government and the NOHFC are working with their partners in northern colleges and universities to build a skilled and innovative workforce across the North.
Creating a Highly Skilled Workforce - A report by Colleges Ontario shows how the province's 24 public colleges are preparing graduates for a wide range of careers in the new economy.
Quotes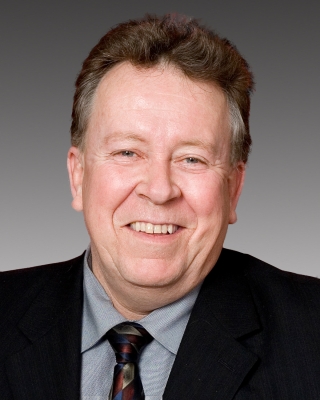 "Our government recognizes that Northern Ontario's colleges are essential to preparing northerners for the workforce and to responding to forecasted labour shortages in a number of sectors including the mining industry. I am very pleased that the NOHFC could invest in this important initiative and I commend all the project partners for their commitment to recruiting students to the North."
"The North's six colleges prepare young people for a wide variety of careers and this unique partnership between Northern institutions will help to boost enrolment and position graduates for high quality, well-paying jobs. The Study North project will contribute to the economic success of our region by supporting the development of highly skilled workers and helping northern businesses grow their operations."
David Orazietti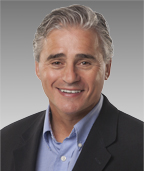 "Northern Ontario's community colleges are vital to training students for employment opportunities in our communities. I congratulate the six northern colleges for working together, and with their private-sector partners, to increase student enrolment and job creation across the North."
"This investment will play a significant role in the northern colleges' collective efforts to recruit students to the North. The Study North Initiative will challenge the misperceptions that exist and help students from southern Ontario access postsecondary education. It will encourage them to study, work and live in northern Ontario, ultimately satisfying future employment needs in our communities."
Jim Madder
"The Study North initiative is heavily focused on recruiting prospective students from southern Ontario, complementing existing recruitment efforts in the North, while being inclusive of Aboriginal and Francophone learners throughout Ontario. The goal of this innovative and ground-breaking initiative is to collaboratively increase enrolment at the six colleges. This is the first time that we have worked together to position northern Ontario as an attractive destination to learn, work and live. We are grateful to the Northern Ontario Heritage Fund Corporation for their support of this project."
Ron Common
"Our northern Ontario colleges offer quality programs and services with a personalized learning experience unlike any other. Canadore is pleased to be working with our sister colleges in the north to not only strengthen, but increase the capacity of our region's skilled and qualified workforce. We wouldn't be able to execute this exciting and unique initiative without the gracious support of the Northern Ontario Heritage Fund Corporation."
George Burton
"Collège Boréal is pleased to work in collaboration with its colleagues so that together, we can showcase our quality education and the variety of programs we offer in Northern Ontario, We are proud of the fact that we are present in a number of communities throughout the North where we offer French speaking citizens the possibility of studying in French so that we can increase the bilingual labour force in our territory."
Pierre Riopel
"Cambrian College is very pleased to be involved with such a collaborative effort to better serve the needs of our learners and support the socio-economic prosperity of Northern Ontario. This partnership with our Northern sister colleges and industry will attract students from across the province and raise awareness of the talent and opportunity that exists here. On behalf of the College, I'd like to thank the government of Ontario for its commitment to the North though this three-year investment."
Bill Best
"Northern Ontario Heritage Fund's support of this initiative will not only assist in raising the profile of northern colleges and the high-caliber programs they offer but will showcase the vast opportunity our colleges and communities have to offer prospective students. Study North is about bolstering choice for learners and helping them make informed choices about where they choose to study and the careers they wish to pursue. The collaborative spirit behind this initiative will certainly serve as a benchmark for Ontario's post-secondary institutions."
Fred Gibbons