Helping Communities Restore Fish and Wildlife Habitats
Ontario Government Protecting the Environment
Ontario is helping a youth environmental group protect animals, plants, forests and wetlands in their community.
With support from the Land Stewardship and Habitat Restoration Program (LSHRP), Earth Rangers will turn two fields infested with invasive plants into tall grass prairie meadows with a wetland area.
This is among 24 projects across the province this year that will receive support from Ontario to help restore and rehabilitate more than 1,024 hectares of important habitat and protect biodiversity in Ontario.
Protecting the environment will enhance the quality of life for Ontario families and ensure a dynamic, green economy for future generations. This is part of the government's plan to invest in people, invest in infrastructure and support a dynamic and innovative business climate.
Quick Facts
The Land Stewardship and Habitat Restoration Program provides $300,000 per year to community groups for habitat restoration and land stewardship projects. Applicants are required to match funding equal to their funding request. This means at least $300,000 in additional support will be leveraged within communities to support these projects.
Ontario is home to more than 30,000 species, all of which are important to the biological, social and economic vitality of the province.
Quotes
"Ontario is committed to protecting and sustaining our fish and wildlife. This program supports communities and organizations in their conservation and habitat restoration activities to help maintain healthy and sustainable habitats across the province. I am proud of the collective efforts of every person and group that has come together to safeguard and nurture our natural ecosystem and biodiversity."
David Orazietti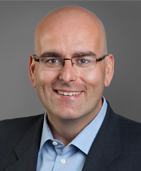 "This program will ensure that adequate support is given to those community-based programs that go the extra mile to maintain and restore Ontario's natural ecosystems. It confirms that our government is committed to protecting the environment and securing a bright and sustainable future for our province."
"The Earth Rangers Centre is one of the most sustainable buildings in Canada, so it is important to us that the site surrounding the building is just as environmentally sound. Project iRestore is working to restore 30 acres of what was primarily invasive plant species into native tall grass prairie habitat. Funding from this new program will ensure we can continue this important work and see more biodiversity return to this area."
Peter Kendall
"Wetlands are an essential component of a sustainable, healthy ecosystem. Partnerships like the Land Stewardship and Habitat Restoration Program are vital to helping Ducks Unlimited Canada achieve our goals to protect and restore Ontario's wetlands. Together, we are conserving Ontario's biodiversity."
Dr. Mark Gloutney