Canada's Finance Ministers Discuss Jobs, Growth, and Strengthening Retirement Income Security
Today, with a renewed spirit of collaboration, Canada's finance ministers met to support job creation, enhance productivity and grow the economy. This was Ontario's first meeting with the new federal finance minister.
The ministers discussed the federal commitment to long-term, predictable investments in public infrastructure. Ontario has long been an advocate for the importance of infrastructure funding, which creates jobs and contributes to the economic growth and productivity of Ontario. The province identified a number of proposed projects for the federal government, which would represent early opportunities for Ontario-Canada investment. These include critical transportation and transit projects, such as upgrading and expanding GO train service and highway expansion across the province. Ontario is currently making the largest investment in public infrastructure in Ontario's history - more than $134 billion over 10 years - in priorities such as roads, bridges and transit.
Canada's finance ministers also discussed the need to strengthen retirement income security. Ontario was pleased with the federal commitment to a national discussion on enhanced retirement incomes - an issue on which Ontario has consulted widely for over two years. Ontario will be an active champion of a Canada Pension Plan (CPP) enhancement, provided that the enhancement is both timely and provides a level of adequacy and coverage consistent with the Ontario Retirement Pension Plan (ORPP). As part of its commitment, Ontario will continue with its plan to implement the ORPP, while allowing for potential integration with a CPP enhancement in the future.
The challenges facing the federation cannot, and should not, be tackled by one order of government alone - in the Canadian system, the best solutions result from governments working together. Today's finance ministers' meeting was a positive example of collaboration across governments. Ontario looks forward to a new period of productive collaboration in the federation.
A collaborative approach to federalism is part of the government's plan to build Ontario up. The four-part plan includes investing in people's talents and skills, making the largest investment in public infrastructure in Ontario's history, creating a dynamic, innovative environment where business thrives, and building a secure retirement savings plan.
Quick Facts
Pension coverage is lower for young workers than for any other age group. In 2012, only about one quarter of workers aged 25 to 34 participated in a workplace pension plan, compared to nearly half of workers aged 45 to 54.
The ORPP would aim to replace 15 per cent of an individual's earnings, up to $90,000 (in 2014 dollars).
Consistent with other pension plans in Ontario, the costs of administering the ORPP would be covered by the plan, not taxpayers. Contributions and investment funds would be held in trust for ORPP beneficiaries and would not form part of general government revenues.
Quotes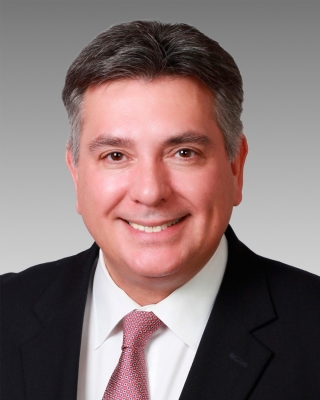 "Today, with a renewed spirit of collaboration, Canada's finance ministers had a productive meeting, working together to support jobs and growth in the economy. We discussed the critical importance that infrastructure investments play in engineering long-term economic growth – investments like Ontario's plan of more than $134 billion over 10 years. Ontario is encouraged by the commitment among Canada's finance ministers to renew the national discussion on enhancing retirement income security, and we will be a collaborative partner in those discussions. Action to address the retirement savings gap is too important to delay, so as this discussion unfolds, Ontario will continue to move forward on our plan to implement the ORPP in 2017."