Improving Cancer Care for Waterloo Region Patients
Ontario Investing in New Technology to Reduce Wait Times, Help More Cancer Patients
Ontario is helping cancer patients in Waterloo Region get faster access to high-quality cancer care and treatment with the addition of new technology at the Grand River Hospital.
The province is investing more than $12 million to help purchase and install one new and two replacement radiation treatment units (linear accelerators) plus an additional cancer treatment simulator at the hospital's cancer centre.
The new radiation treatment unit will help to meet the expected demand for cancer treatment in the region, allowing Grand River Hospital to provide treatment to approximately 2,300 patients annually -- an increase of about 800 patients each year. The new treatment units deliver high quality radiation therapy, resulting in reduced side effects, less time spent on a treatment bed, and better health outcomes.
The new cancer treatment simulator creates a lifelike display of the exact location of the patient's tumour and internal organs. The simulator allows for precise treatment planning by showing the relationship between the target tumor and healthy tissues.
Reducing wait times and increasing access to cancer care in the province supports the government's Action Plan for Health Care and its commitment to provide the right care, at the right time, in the right place. It is also part of the government's economic plan that is creating jobs for today and tomorrow by focusing on Ontario's greatest strengths -- its people and strategic partnerships.
Quick Facts
Today the Grand River Hospital also celebrated its re-designation as a baby friendly hospital, in recognition of their commitment to providing breastfeeding supports to new mothers.
Since 2003, the Grand River Regional Cancer Centre has provided radiation therapy to more than 7,300 patients in 104,000 visits and chemotherapy to more than 9,200 patients in 65,000 visits.
The Grand River Regional Cancer Centre is the largest provider of treatment and cancer surgery, as well as the sole provider of radiation therapy, in the region.
Since 2004-05, the government has invested more than $23.7 million through the Wait Times Strategy for more than 62,000 additional medical procedures at Grand River to reduce wait times for key procedures.
Wait times for cancer surgery at Grand River have been reduced by 35 days or 51 per cent since 2004-05.
Grand River Hospital has been part of the World Health Organization's Baby Friendly Initiative since 2008. This initiative is the recognized global standard for hospital and community health breastfeeding services.
Quotes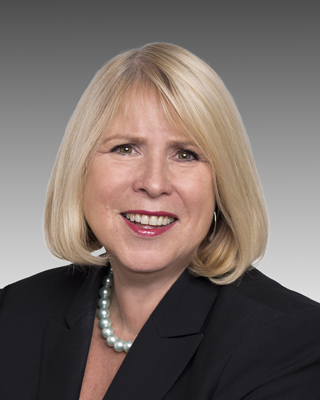 "Our government wants cancer patients to receive the best quality cancer treatment available as quickly and as close to home as possible. This announcement again signals our commitment to improve cancer care and reduce wait times for cancer treatment for those who need it."
"It is vital for patients and their families to have access to safe and timely cancer care. This new investment in cancer treatment will help to reduce wait times for cancer treatment and ultimately provide better care for residents of Waterloo region."
John Milloy
"Providing exceptional care depends on investing in people, practices and equipment. The hospital continues to benefit from on-going investments in cancer treatment technology, which will help our patients continue to receive care at one of the best cancer centres in Ontario. GRH also has a high standard of care through our WHO/UNICEF Baby Friendly Designation, which recognizes the hard work by hospital staff to provide best practices for new mothers to begin breastfeeding."
Malcolm Maxwell
"One of Cancer Care Ontario's priorities has been the building of new cancer centres, the redevelopment and expansion of existing centres, and the timely replacement of aging major radiation treatment equipment. I am very proud of our partnership with the Waterloo Wellington Regional Cancer Program and the Ministry of Health and Long-Term Care to equip the cancer centre with one new and two replacement radiation treatment units plus an additional cancer treatment simulator, which will help ensure that cancer patients in the region continue to receive timely access to high-quality cancer care as close to home as possible."
Michael Sherar