Providing Patients in Prescott-Russell with Better Care
Ontario Redeveloping Hawkesbury & District General Hospital
Ontario is expanding and renovating Hawkesbury & District General Hospital to provide patients with enhanced access to a larger, more modern hospital.
Construction completion for the hospital is expected in the summer of 2018. The expanded hospital will employ an additional 80 staff and bring 15 new physicians to the area. The redevelopment project will include:
A new operating room.
An expanded emergency department that will be able to accommodate an additional 3,500 visits each year.
A new mental health unit for patients who are admitted for treatment and require at least one overnight stay.
A redevelopment of the family birthing unit.
More beds for patients recovering from short-term illnesses, injuries or surgery.
The expansion of the intensive care unit and the complex continuing care unit.
Investing in hospital infrastructure supports Ontario's Action Plan for Health Care by ensuring that patients get the right care, at the right time, in the right place. It is also part of the government's plan to invest in people, build modern infrastructure and support a dynamic business climate.
Quick Facts
Ontario is providing up to $125.7 million to fund construction of the hospital's expansion and redevelopment.
The hospital has awarded a contract to Bondfield Construction to build and finance the hospital's expansion and redevelopment project.
Hawkesbury & District General Hospital is a community bilingual hospital serving the Prescott-Russell region in Eastern Ontario with a wide range of primary and secondary healthcare services. The hospital currently counts on its 540 employees and 95 physicians to meet the evolving needs of the community.
Quotes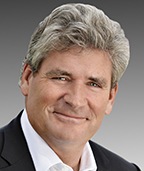 "Today's milestone event at Hawkesbury & District General Hospital will ensure patients continue to receive access to the highest quality health care."
"The redevelopment and expansion of Hawkesbury & District General Hospital will provide the community of Prescott-Russell with a larger, modernized facility enhancing their access to services in the area. Today's announcement demonstrates our government's commitment to provide patients with the right care, at the right time, in the right place."
Dr. Eric Hoskins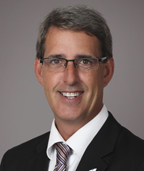 "The renovation and expansion of the Hawkesbury & District General Hospital demonstrates our government's continuing commitment to providing accessible and quality health care to our smaller communities in Eastern Ontario. Patients and their families will benefit greatly from the redevelopment and modernization of the hospital."
"The objectives of the redevelopment project are ambitious. With the Ontario Government's support, we are able to carry out major improvements to essential health services and bring care closer to home for the Prescott-Russell community. We are proud today, in taking the first steps, in our journey of becoming a model hospital in Ontario."
Marc LeBoutillier