Improving Cardiovascular Services For Patients in Northwestern Ontario
Province Supporting Proposed Cardiovascular Program in Thunder Bay
Ontario is supporting a proposal to improve access to cardiovascular services for patients in northwestern Ontario.
Under the proposal, the Thunder Bay Regional Health Sciences Centre (TBRHSC) will expand its advanced cardiovascular services program to deliver on-site vascular surgery. It will also work with the government to develop a plan to deliver cardiac surgery closer to home for patients in the northwest.
TBRHSC will work in partnership with the University Health Network (UHN), which will take on cardiovascular patients from northwestern Ontario who are currently being served in Hamilton until services are fully implemented at TBRHSC.
Providing the residents of northwestern Ontario with better access to cardiovascular services is part of the government's plan to build a better Ontario through its Patients First: Action Plan for Health Care, which is providing patients with faster access to the right care, better home and community care, the information they need to live healthy and a health care system that's sustainable for generations to come.
Quick Facts
Approximately 350 patients a year are referred out of the northwestern region for vascular surgery and vascular related procedures.
Quotes
"This announcement marks an exciting landmark in improving access to cardiovascular surgery for the people of northwestern Ontario. I look forward to continuing to work together with all of our regional health care partners to ensure the highest quality of care closer to home."
Dr. Eric Hoskins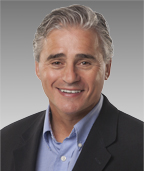 "The establishment of angioplasty services at Thunder Bay Regional Health Sciences Centre years ago remains one of my proudest moments as an MPP. Today's announcement, which builds on that work, of our support for vascular surgery services followed by the full introduction of cardiac surgery, represents the continuing evolution of health care in Thunder Bay and northwestern Ontario. I want to thank everyone for their work and support of this spectacular announcement."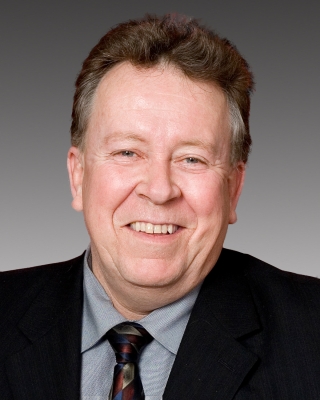 "The addition of cardiovascular surgery at the Thunder Bay Regional Health Sciences Centre will be a very significant addition to the health care system here in northwestern Ontario. These new services will also be a great asset in our efforts to attract and retain physicians in the North."
"This is a huge step forward for TBRHSC. Our partnership with UHN brings world-class cardiovascular care to northwestern Ontario and will have a dramatic effect on the quality of care and quality of life for thousands of cardiovascular patients in our region in the coming years."
Dr. Bill McCready
"The goal of this partnership is to give patients in Thunder Bay local access to heart and blood vessel surgery. No one should have to travel 1,000 km and be separated from their family to undergo standard bypass‎ surgery. The one program on two sites model that we will implement will ensure that the quality of care delivered in Thunder Bay and at the Peter Munk Cardiac Centre at UHN is the same. Quality, safety and local access to care will be the cornerstones of this partnership."
Dr. Barry Rubin