Ontario Taking Next Step to Build a New Hospital in Vaughan
Mackenzie Vaughan Hospital Project Moving Ahead
Ontario is moving forward to improve access to hospital services for patients in Vaughan with the release of a request for proposals to the three teams shortlisted to design, build, finance and maintain the new Mackenzie Vaughan Hospital project.
Through this project, patients in Vaughan will benefit from:
A state-of-the-art emergency department
Modern surgical services and operating rooms
Advanced diagnostic imaging
Specialized ambulatory clinics and intensive care beds
Acute-care patient rooms, of which approximately 90 per cent will be single-occupancy to prevent and control infections
Integrated "smart" digital technology systems
Infrastructure Ontario and Mackenzie Health announced that the shortlisted teams that have been invited to bid on the new hospital project include Hospital Infrastructure Partners, Mackenzie Vaughan Health Partnership and Plenary Health. The teams were selected following a request for qualifications process that began in March 2014. The winning group is expected to be announced in spring 2016, with construction scheduled to follow soon after.
Ontario's long-term infrastructure plan will help connect regions, develop new economic opportunities and improve quality of life for Ontarians by supporting critical infrastructure projects in cities, towns, and rural and remote communities all across the province.
This project is part of the government's plan to build Ontario up. The four-part plan includes investing in people's talents and skills, making the largest investment in public infrastructure in Ontario's history, creating a dynamic, innovative environment where business thrives, and building a secure retirement savings plan.
Quick Facts
Ontario is making the largest infrastructure investment in Ontario's history — more than $130 billion over ten years, which will support more than 110,000 jobs per year on average.
A Conference Board of Canada report estimated that Ontario's public infrastructure investment would add more than $1,000 to the average annual income of Ontarians in 2014 and lower the unemployment rate by about one percentage point.
The Mackenzie Vaughan Hospital will be the first new hospital in Southwest York Region, one of the fastest growing communities in Canada, in 50 years.
Infrastructure Ontario and the Ministry of Health and Long-Term Care are working with Mackenzie Health to build the new facility, which will be publicly owned, publicly controlled and publicly accountable.
Mackenzie Health is a regional health care provider that includes Mackenzie Richmond Hill Hospital and the future Mackenzie Vaughan Hospital as well as a network of community-based services in Southwest York Region and beyond.
With over 500,000 residents in Southwest York Region, Mackenzie Health serves one of the fastest growing and most diverse communities in Canada.
Quotes
"The milestone reached today is a tremendous leap forward in realizing our vision for a state-of-the-art hospital that provides quality health care closer to home in the community of Vaughan for generations to come."
Dr. Eric Hoskins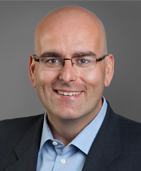 "Today is a very important and exciting day! As a father of two young girls, I know how critically important it is to have a hospital close to home and I am thrilled that the Mackenzie Vaughan Hospital is one significant step closer to being reality. I congratulate and thank all involved, and I will continue to work as hard as I can to get the shovels in the ground and get Vaughan's hospital built as soon as possible."
"We are pleased to be tendering the Mackenzie Vaughan Hospital Project, which continues to be on target to begin construction next year. Mackenzie Health is committed to delivering a state-of-the-art hospital as part of its vision to create a world-class health experience for the people of Vaughan and all of York Region."
Altaf Stationwala