New Mental Health Facility Opens in Guelph
Ontario Invests $9.45 Million in New Canadian Mental Health Association Waterloo Wellington Dufferin Branch
Ontario is celebrating the official opening of the Canadian Mental Health Association's Waterloo Wellington Dufferin Branch. The new facility will give patients access to better mental health and addictions services in Guelph.
Ontario's $9.45 million investment in the new three-storey building means patients in Guelph and the surrounding community will benefit from:
Specialized mental health clinical programs and services, including seniors programs, adult programs and crisis services
Early psychosis intervention and eating disorders programs
Centralized patient intake services, service resolution and network coordination.
Supporting mental health and addictions services closer to home is part of the government's plan to build a better Ontario through its Patients First: Action Plan for Health Care, which is providing patients with faster access to the right care, better home and community care, information to stay healthy, and a health care system that's sustainable for generations to come.
Improving access to health care closer to home is also part of the government's plan to build Ontario up. The four-part plan includes investing in people's talents and skills, making the largest investment in public infrastructure in Ontario's history, creating a dynamic, innovative environment where business thrives, and building a secure retirement savings plan.
Quick Facts
Expanding community-based mental health services is also part of the next phase of Ontario's Comprehensive Mental Health and Addictions Strategy. The strategy includes $138 million over three years for community agencies, to support improvements to mental health and addictions services.
Approximately 30 per cent of Ontarians will experience a mental health and/or substance abuse challenge at some point in their lifetime, with one in 40 Ontarians experiencing a serious mental illness.
This funding is part of the largest infrastructure investment in Ontario's history -- more than $130 billion over 10 years, which will support more than 110,000 jobs per year on average, with projects such as roads, bridges, transit systems, schools and hospitals across the province.
Research shows that every $100 million of public infrastructure investment in Ontario boosts GDP by $114 million, particularly in construction and manufacturing sectors.
Quotes
"Improving access to community mental health and addictions services is a priority for our government. The opening of this new facility will help improve access to mental health and addictions services in the community and closer to home for patients in the Guelph area."
Dr. Eric Hoskins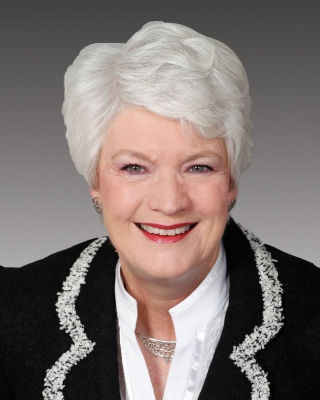 "I am thrilled that the CMHA has a new home from which to provide mental health services for the residents of Guelph and Wellington. I would like to thank everyone in the community who has worked so hard to make this dream a reality."
"We are very proud and excited to welcome everyone to our new building. We have carefully designed our space to be healing and hopeful for all those who face mental health and addictions challenges, as well as supporting our staff and our partners to provide the very best care experience possible."
Helen Fishburn