More Access to Midwifery Care for Hamilton Families
Ontario Supporting Maternity and Newborn Care with New Midwifery Practice Group
Ontario is increasing access to midwifery care for up to 250 families this year in the Hamilton area with the opening of the new midwifery practice group, Mountain Midwifery Care.
Ted McMeekin, MPP for Ancaster-Dundas-Flamborough-Westdale, on behalf of Dr. Eric Hoskins, Minister of Health and Long-Term Care, was at Mountain Midwifery Care's clinic in Hamilton today to celebrate the opening of the new practice group, which has the capacity to welcome hundreds of births every year.
The new midwifery practice group, made up of six midwives, is now providing high-quality maternal and newborn care for low-risk expectant families. The practice group is working with St. Joseph's Healthcare Hamilton and other community partners to offer hospital or home as a choice of birthplace.
A midwife has an important task in health counselling and education, not only for an expecting client, but also for their family and community.
Ontario is increasing access to care, reducing wait times and improving the patient experience through its Patients First Action Plan for Health Care and OHIP+: Children and Youth Pharmacare - protecting health care today and into the future.
Quick Facts
Mountain Midwifery will support families in the region beyond Hamilton as well, including Burlington, Oakville, Milton, Cambridge, Paris, Brantford, Caledonia, Jarvis, Hagersville, Cayuga, Smithville, Grimsby and Beamsville.
In 2016-17 midwives supported approximately 24,066 births, which represents 16 per cent of all births in Ontario.
In 2016-17 Ontario invested an additional $27.3 million in 89 midwifery practice groups across the province, helping to provide midwifery services for up to 4,053 additional births in Ontario, which is a nearly 18 per cent increase over last year. This investment also allowed for up to 90 more midwives to begin practicing in Ontario in 2016-17.
There are over 850 midwives registered and regulated by the College of Midwives of Ontario with over 700 active members practising in 89 Midwifery Practice Groups.
Midwifery clients receive access to 24/7 care from midwives through pregnancy, labour and birth, and post-partum care for the client and infant for six weeks.
Quotes
"As highly trained health professionals, midwives combine a deep understanding of the birthing process with health counselling and education for expecting mothers, their families and the community. This investment gives more women access to midwifery care than ever before, and Mountain Midwifery Care offers more choice in how and where to deliver healthy babies."
Dr. Eric Hoskins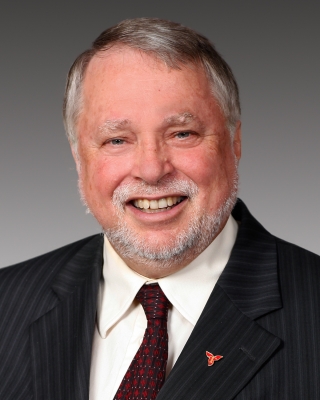 "It is a privilege to be part of this local opening of our Mountain Midwifery Care. Having more midwives practicing in our Hamilton community is just what our region needs. Good health care investments with great outcomes, thanks to our dedicated professionals, are to be celebrated… Congratulations!"
"New in Canada from Kenya, at 29 weeks, with no idea how the health care system works, Mountain Midwifery took me into their care. The care they gave us was more than I could have expected and everything I could want. I feel honored to have been able to share such an important time in my life with them. The home visits, the calls and emails made it such a delight to be their client."
Florence Mwango