Ontario Appoints Investigator for the Brant Community Healthcare System
Province Strengthening Hospital Operations with Appointment of Dr. Tim Rutledge
Ontario has appointed Dr. Tim Rutledge as an investigator for the Brant Community Healthcare System (BCHS), to review the hospital's operations and ensure it is delivering the best possible care to patients and families in the region.
Dr. Rutledge will work closely with the hospital, the community, key stakeholders and the Hamilton Niagara Haldimand Brant Local Health Integration Network (LHIN) to examine and review issues concerning the management and governance of BCHS.
Dr. Rutledge has been President and CEO of North York General Hospital since 2010, and has held several management and leadership roles over the course of his career. With a background in Emergency Medicine, he has also served as Chief of Emergency Services, Vice President of Medical and Academic Affairs, and Medical Advisory Committee Chair at North York General Hospital. In addition, Dr. Rutledge serves on several health care boards and advisory tables.
Dr. Rutledge will carry out his work over the course of the next several months, providing regular updates to the ministry. Upon completion, he will submit a final report to the Minister of Health and Long-Term Care.
During Dr. Rutledge's tenure as an investigator, all operations will continue and patients at the Brant Community Healthcare System will continue to receive quality health care.
Quick Facts
Dr. Rutledge is an Associate Professor in the Department of Family and Community Medicine at the University of Toronto and a member of the Canadian College of Health Leaders.
Brantford General Hospital (BGH) and The Willett Hospital (TWH) in Paris, Ontario, became partners under one corporation in 1991 known as the Brant Community Healthcare System. BGH is a full service community hospital, while TWH houses an urgent care centre and outpatient medical imaging, among other services.
Quotes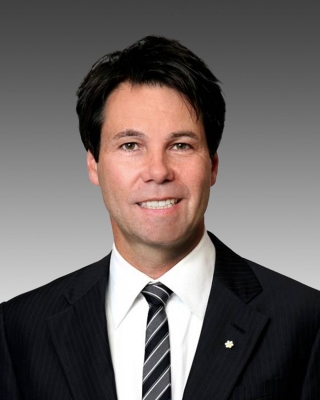 "Our government is committed to delivering high quality health care to the local community served by the Brant Community Healthcare System. I am confident that Dr. Tim Rutledge, working closely with the Hamilton Niagara Haldimand Brant LHIN, local leadership, the hospital and the community, will provide a thorough report that will help strengthen Brant Community Healthcare System's programs and services in a sustainable and positive way."
"I am looking forward to working with the community, the hospital, the Ministry, and the Hamilton Niagara Haldimand Brant LHIN to learn about the current challenges and make recommendations to improve care and efficiency at the Brant Community Healthcare System."
Dr. Tim Rutledge
"The Hamilton Niagara Haldimand Brant LHIN supports the appointment of an investigator at the Brant Community Healthcare System and I am confident that the issues confronting BCHS will be reviewed in the best interest of the local residents."
Laurie Ryan-Hill