Ontario Nominates New WSIB President
Ontario has nominated Thomas Teahen as President of the Workplace Safety and Insurance Board (WSIB).
As WSIB President and Chief Executive Officer (CEO), Mr. Teahen would head up one of North America's largest workers' compensation systems and promoters of workplace health and safety. Mr. Teahen would succeed David Marshall who will begin his new role as Special Advisor to the Minister of Finance in February 2016.
Ontario's WSIB has transformed into a fiscally sustainable and accountable organization that is more responsive to the needs of injured workers, employers and Ontario's economy. Mr. Teahen is a highly-qualified public service executive who would bring his considerable expertise and experience to bear in this role and would ensure the WSIB continues to build on its current path.
The new President and CEO of the WSIB was selected through an open, fair and impartial competition. The process was reviewed and pre-approved by both the Conflict of Interest Commissioner and the Integrity Commissioner. Mr. Teahen was selected as the nominee in accordance with that process, which included an external recruitment firm and the selection of the recommended candidate through a panel process. The nomination is subject to review by the Standing Committee on Government Agencies.
The WSIB administers a no-fault compensation system for workers and employers for workplace injuries and illnesses. The WSIB's goal is to work with others to eliminate all workplace fatalities, injuries and illnesses.
Mr. Teahen has held key government positions, including a role on the WSIB's senior executive team as Chief Corporate Services Officer from 2010 to 2013. Most recently, Mr. Teahen has been on secondment from the WSIB as Chief of Staff to Ontario's Premier. A labour lawyer by trade, Mr. Teahen has experience in labour, employment and administrative law. Mr. Teahen's relationships with labour, business, and public sector stakeholders will bring strong leadership to the WSIB and will ensure it remains on the path to building the finest workers' compensation system in North America.
Quick Facts
The WSIB was established in 1915 through an act of the Ontario legislature.
The WSIB provides disability benefits, monitors the quality of health care and assists in early, safe return to work for workers injured on the job or made ill by an occupational disease.
The WSIB is an independent agency overseen by the Ontario Ministry of Labour. It is entirely funded by employers.
Quotes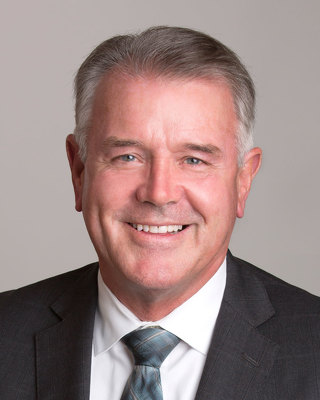 "I want to thank outgoing President David Marshall for his exemplary leadership over the past 5 years in moving the WSIB to a more secure financial position. I look forward to working with Mr. Teahen to continue on this positive fiscal path, while balancing and respecting the needs of Ontario's injured workers."