Helping Ontario's High Performance Athletes Compete and Win
Province Expanding Training Supports for Athletes and Para-Athletes
Ontario is supporting its high performance athletes and para-athletes with expanded training facilities and increased opportunities to compete at international amateur sporting events.
The province is providing athletes of all abilities with improved access to expert training at the Canadian Sport Institute Ontario's (CSIO) new, state-of-the-art facility at the Toronto Pan Am Sport Centre on the University of Toronto Scarborough campus. Nearly triple the size of the current facility, the new 23,562 square foot space to be completed this September, will feature equipment for high performance athletes and para-athletes, along with the services of nutritionists, sport psychologists and trainers that specialize in the latest strength and conditioning techniques.
To help deliver major international amateur sport events in the province, Ontario is also introducing the new International Amateur Sport Hosting fund through the Celebrate Ontario program. This fund will support sport organizations and municipalities hosting events, resulting in more opportunities for athletes and para-athletes to compete at home. Hosting sport events also helps communities across the province increase tourism, showcase their unique attractions and boost their local economies.
Helping athletes compete and win is part of the government's plan to work together as One Ontario, to build a successful, vital province where everyone has the opportunity to connect, contribute and achieve their goals.
Quick Facts
As part of the province's $42 million Promotion, Celebration and Legacy strategy, the Ontario government is providing the CSIO with legacy funding of $8.06 million over three years.
Ontario also provides direct financial assistance to support athletes year-round so they have the tools they need to succeed at the highest levels of competition. This includes support for 1,200 high performance athletes through this year's Quest for Gold program.
Quest for Gold has provided Ontario athletes and coaches with over $80 million in support since the program's inception in 2006.
The province has nearly tripled support for amateur sport from $8.78 million in 2003 to more than $23 million in 2013-14.
Ontario will host the 2015 Pan Am and Parapan American Games which will be an opportunity to showcase the province to an international audience of 250,000 visitors and 10,000 athletes and officials.
The Pan Am and Parapan American Games and games-related investments will be a key economic driver in the Greater Golden Horseshoe over the next three years, creating 26,000 jobs and showcasing Ontario as a great place to visit, invest and do business.
Quotes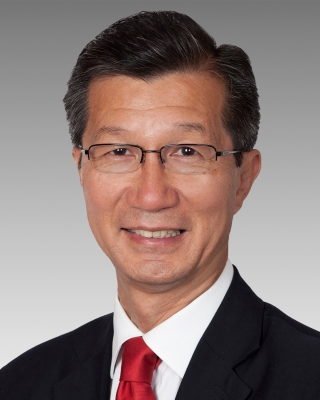 "The opportunity to provide athletes with financial support and increased access to training facilities and sport science experts at the CSIO will be an important legacy of the 2015 Pan / Parapan American Games. Our government is pleased to support Ontario's high performance athletes of all abilities as they showcase their talent at competitions both at home and abroad."
"The Canadian Sport Institute Ontario is grateful for the Ontario government's increased investment in high performance sport, and we are excited to deliver this support directly to athletes. From biomechanics to nutrition to coaching, the enhancements our specialists bring to athletes help produce podium performances. Our new headquarters — the training epicenter for high performance sport in Ontario — will also enable us to provide daily personal and professional services to more athletes than ever before."
Chris Rudge
"CSIO provides an optimal training environment that is critical for Canada's high-performance athletes, coaches and members of their integrated support teams in their pursuit of excellence. Through this increased investment, CSIO will have the opportunity to leverage the legacy of venues and services from the 2015 Pan Am and Parapan American Games in its continued effort to influence the development of Canada's athletes and coaches with podium potential well into the future. Own the Podium applauds the Ontario government for its continued support of excellence in high performance sport."
Anne Merklinger
"The TORONTO 2015 Pan Am/Parapan Am Games are creating a number of economic, social and sport legacies in our communities. Today, that legacy was strengthened even more. The brand-new CIBC Pan Am/Parapan Am Aquatics Centre and Field House will serve not only athletes competing here in 2015, but also UTSC students, the surrounding community and high-performance athletes from across Ontario. Those future champions will train and compete here for decades to come with the excellent support and expertise of CSIO."
Saäd Rafi