Help Develop Ontario's First Culture Strategy
This evening, the Ontario government will host a public consultation in Toronto with musician Kardinal Offishall and Alana Wilcox, Editorial Director, Coach House Books. This event is part of a series of Culture Talks events throughout the province, and is your chance to help make arts and culture policy in Ontario.
Ontario is seeking input from across the province to develop its first culture strategy, which will set out a vision for arts and culture in Ontario to build healthier, more vibrant and prosperous communities. To help develop this strategy, the Culture Talks consultations were launched on September 24, 2015 in Toronto to collect input and ideas from across the province.
Culture in Ontario can include everything from our heritage, traditions and identity, to creative arts including music and film, to public spaces including libraries, museums and historical sites. Culture is also continuously evolving. Changing demographics, the economy and the influence of digital technology are having a profound impact on culture in Ontario.
The new culture strategy will help ensure that support for culture reflects these changes, while giving Ontarians a chance to tell their stories and share what arts and culture mean to them.
The people of Toronto and surrounding area are invited to attend the Culture Talks town hall at the Toronto Reference Library this evening from 7:00 to 9:00 p.m.
Ontarians across the province are also invited to share their ideas on the Culture Talks website or by using #ONCulture on Twitter.
Supporting arts and culture in the province is part of the government's economic plan for Ontario. The four-part plan is building Ontario up by investing in people's talents and skills, making the largest investment in public infrastructure in Ontario's history, creating a dynamic, innovative environment where business thrives, and building a secure retirement savings plan.
Quick Facts
Culture Talks consultations, which will include First Nations, Métis and Inuit communities, will run until December 7, 2015.
Public consultation is a key part of Ontario's Open Government initiative, which is helping to create a more transparent, accessible and collaborative government for the people of Ontario.
Culture is one of the fastest growing sectors in Ontario. It generates approximately $22 billion of Ontario's GDP and supports more than 280,000 jobs.
Ontario has over 58,000 artists – nearly twice as many as any other province.
Nearly five million Ontarians are active library cardholders.
About 24,000 properties are protected under the Ontario Heritage Act and there are over 300 community museums in the province.
Ontario's music industry is the largest in Canada, and in 2013-14 the province's film and television production supported over 44,000 direct and indirect jobs.
Quotes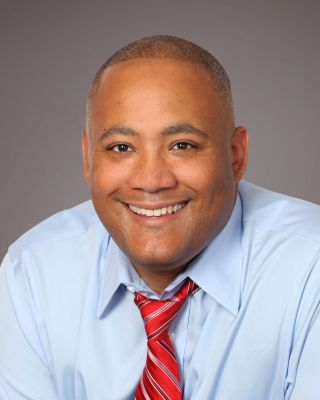 "Ontario's cultural landscape has evolved and it is important that government priorities reflect this. That's why I am proud that our government is developing the province's first-ever culture strategy. I look forward to continuing to hear from Ontarians about what they value about arts and culture in their lives and what culture means to them. This is an opportunity for the province to take a fresh look at how it invests in arts and culture, to build our vibrant sectors and to enrich our diverse communities."
"As a proud advocate of Toronto and our rich cultural heritage, speaking about the impact within our province is not only an honour, but a match made in Ontario heaven!"
Kardinal Offishall
"Culture is who we are, and why we are. I look forward to Culture Talks because we all need to be involved in the conversation about the importance of arts and culture in Ontario."
Alana Wilcox