More GO Trains Coming To Barrie
McGuinty Government Improving Public Transit
This fall, new train trips are being added on the Barrie GO Transit line to make the morning and afternoon rush hour easier for GO commuters.
Starting in September 2011, there will be one additional train trip departing from Barrie on weekday mornings and one additional train trip returning from Union Station in the evening.
The additional trains will benefit about 650 commuters by giving them more options to get to and from work, and making it easier for them to take public transit. Schedule information is posted on GO Transit's website.
Investing in Ontario's roads, highways, transit, hospitals and schools is part of the government's plan to create jobs, grow local economies and ensure the province remains strong and competitive for years to come.
Quick Facts
The Ontario government has invested more than $100 million in new construction along the Barrie line to improve and expand service for GO commuters.
Every weekday about 12,000 people take the GO train between Barrie and Union Station.
A new GO Transit station, jointly funded by the Province of Ontario and the Government of Canada, will be built in Barrie at the Allandale Waterfront with bus bays, a kiss and ride and about 120 new parking spaces.
GO Transit moves 57 million riders a year.
PRESTO continues to roll out across the Greater Toronto and Hamilton Area. It can already be used on Oakville, Burlington, Brampton, Mississauga and Hamilton Transit, at GO stations along the Lakeshore (east and west), Milton, Georgetown, Barrie, Richmond Hill and Stouffville lines (except Brampton), at Union GO station and 12 TTC subway stations.
Quotes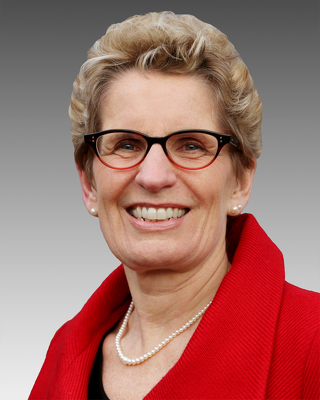 "This additional train service on the Barrie GO line will make it easier for commuters to take GO Transit and will help reduce congestion on our highways."
"Barrie residents will be very pleased with additional GO Train service. Better public transit means a better quality of life for Ontario families."
Aileen Carroll