Highway 401 Bridge to Be Replaced in One Weekend
McGuinty Government Creating Jobs and Improving Critical Infrastructure
Ontario is replacing the Highway 401 off-ramp bridge at Bridgeland Avenue near Yorkdale Shopping Centre in just over two days starting Oct. 26.
The rapid bridge replacement is a first for the Toronto area and is creating 70 jobs. Crews will use state-of-the-art technology to lift, move and replace the 49-year-old, 900-tonne bridge in one weekend. Traditionally, a complete bridge replacement takes nine to 12 months. Rapid bridge replacement helps ensure minimal disruption to drivers while reducing the cost of the project and the cost to the region's economy.
Improving Ontario's transportation network is part of the McGuinty government's plan to strengthen the economy. A strong economy protects the services that mean the most to Ontario families - health care and education.
Quick Facts
During construction, drivers are strongly encouraged to plan alternative routes as traffic delays are expected due to road closures.
Ontario has used rapid bridge replacement technology to replace four bridges — three on Highway 417 at Island Park, Clyde Avenue and Carling Avenue eastbound in Ottawa, and one on Highway 403 at Aberdeen Avenue in Hamilton.
Brennan Paving & Construction Ltd. of Markham, Ontario was awarded the bridge replacement contract.
Ontario is investing $2.4 billion in road and bridge construction projects this year, creating or sustaining more than 20,000 jobs.
Ontario has 16,600 kilometres of provincial highway and 2,756 bridges.
Quotes
"This amazing technology will save commuters dozens of hours over many months, rather than the construction delays a standard bridge replacement would create. In this case, the highway off-ramp is expected to reopen in just over two days, meaning time and money saved for commuters and businesses in the area."
Bob Chiarelli,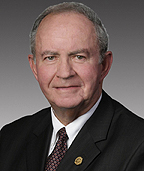 "This is very good news for families and the business community in Toronto as well as commuters who rely on Highway 401 everyday."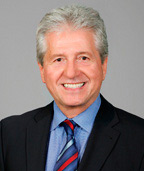 "This is a magnificent technological achievement. Our community depends on this bridge, so minimal downtime benefits everyone."