UP Express On Track With New Station at Terminal 1
New Ontario Government Creating 1,200 Jobs
Construction is set to begin on the Union Pearson Express station at Toronto's Pearson International Airport, ensuring train service to and from Union Station in time for the 2015 Pan/Parapan Am Games.
Construction of a three-kilometre rail line that will connect the new station at Terminal 1 to the existing Kitchener GO Train corridor to Union Station is already underway.
Travel time between Union Station and Pearson International Airport will be about 25 minutes, with trains departing every 15 minutes and stopping at the Bloor and Weston GO Stations. Improvements are currently underway at Weston and Bloor GO stations to accommodate the express trains.
Investing in public transit is part of the new Ontario government's plan to help reduce congestion, strengthen the economy and create jobs.
Quick Facts
The construction of the Union Pearson Express is creating and supporting more than 1,200 jobs.
More than five million people travel between downtown Toronto and Toronto Pearson International Airport each year, and that number is expected to reach nine million by 2020.
Metrolinx will own and operate the Union Pearson Express. Eighteen Tier 4 clean diesel vehicles have been purchased from Sumitomo Corporation of America. These vehicles are 75 per cent cleaner than standard diesel trains and will be convertible to electric propulsion.
Since 2003, Ontario has invested more than $16.1 billion in public transit in Ontario, including $7.7 billion in GO Transit.
Quotes
"Construction is on track to build the Union Pearson Express in time for the 2015 Pan/ParaPan American Games. It will provide high-quality service that will transform the way we travel to and from the airport, removing an estimated 1.2 million car trips from Ontario roads in its first year of operation alone."
Glen Murray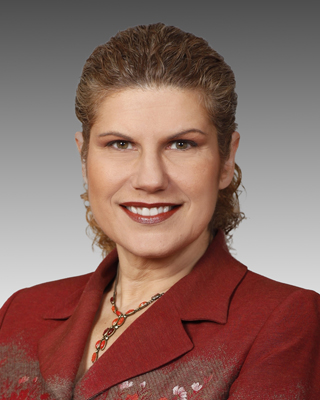 "The Union Pearson Express brings with it the promise of revitalization for York South-Weston, with a new Weston GO Station and Union Pearson Express stop, renewed local infrastructure and investment. I look forward to working with Minister Murray to continue this forward momentum and to realize the 2017 target date for electrification of this line."
"The Union Pearson Express is a key component of The Big Move — Metrolinx's strategy for a modern, efficient and integrated transportation system in the Greater Toronto and Hamilton Area. It will provide a long-awaited express, high-quality rail service between Union Station in downtown Toronto and Terminal 1 at Toronto Pearson International Airport."
Bruce McCuaig