Ontario, Irish Drivers Can Exchange Licences
Province Making it Easier for New Residents
Drivers moving between Ontario and the Republic of Ireland can now exchange driver's licences without having to take a written or road test, making it easier for new residents to get to work, school or appointments.
People moving to Ontario from the Republic of Ireland can exchange a valid driver's licence for an Ontario driver's licence as long as they meet vision and medical standards.
Drivers who hold a valid Ireland class B licence will be allowed to exchange it for an Ontario class G licence if they have two or more years of driving experience in the last three years.
Partnerships such as these reduce unnecessary testing and help make the transition easier for new residents, while keeping our roads safe for everyone.
Making it easier to get to where you need to go is part of the government's economic plan for Ontario. The four part plan is building Ontario up by investing in people's talents and skills, building new public infrastructure like roads and transit, creating a dynamic, supportive environment where business thrives, and building a secure savings plan so everyone can afford to retire.
Quick Facts
Ontario has reciprocal driver's licence exchange agreements with Australia, Austria, Belgium, France, Germany, Great Britain, the Isle of Man, Japan, Northern Ireland, South Korea, Switzerland, most American states and all Canadian jurisdictions.
Reciprocal driver's licence agreements are signed only after a stringent review has determined that the jurisdiction provides drivers with the necessary skills and abilities to safely operate a vehicle on our roads.
New Ontario residents can use a valid licence from another jurisdiction for 60 days. After 60 days, they need to get an Ontario driver's licence.
Quotes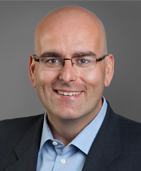 "We want to make it easier for new residents to get settled in Ontario as quickly as possible and for Ontarians working in Ireland to benefit as well. This agreement reduces unnecessary testing and delays while ensuring that drivers have the skill and experience they need to drive safely on our roads."
"I am delighted to welcome the commencement of mutual exchange of driving licences between Ireland and Ontario.This will be of enormous benefit to the many Irish citizens living and working in Ontario, as well as to driver licence holders from Ontario who now live and work in Ireland. When we began discussions on mutual recognition of driving licences with the Canadian authorities, we decided to prioritize Ontario as it has the largest number of Irish citizens of any Canadian province. I would like to acknowledge the hard work of all those who have made this agreement possible, both on the Ontario and Irish sides."
Paschal Donohoe