Get a Jump on Traffic During the Parapan Am Games
Ontario Reminds Travellers to Continue to Plan Ahead
Commuters and businesses adjusted their travel plans to help make the Pan Am Games a great success, and now Ontario is set to welcome thousands of athletes and officials for the TORONTO 2015 Parapan Am Games.
Athletes will begin arriving before the Games officially begin on August 7. Drivers are reminded that roads will still be busier than usual and that they should continue to plan ahead to keep moving. To help get around during the Parapan Am Games, travellers are encouraged to:
Carpool to use temporary HOV lanes - vehicles with two or more occupants can use the HOV lanes until August 18
Take public transit - spectators can use their Parapan Am Games ticket to ride public transit for free on the day of their event (UP Express not included).
Use trip planning tools - drivers can download the 2015 Games Trip Planner and public transit users can use Triplinx
Book specialized accessible transit through Call One at 844-PARA ONE (844-727-2663), and the teletype (TTY) number is 1-877-244-5002 or pre-book accessible parking.
Keeping the region moving during the 2015 Games is part of the government's plan to build Ontario up. The four-part plan includes investing in people's talents and skills, making the largest investment in public infrastructure in Ontario's history, creating a dynamic, innovative environment where business thrives, and building a secure retirement savings plan.
Quick Facts
The Parapan Am Games will be held from August 7 – 15 and feature 1,600 athletes from 28 countries.
There are 12 competition venues in five different municipalities for the Parapan Am Games.
On July 28, the temporary HOV lanes changed from a three-occupant requirement to a two- occupant requirement. The lanes operate from 5 a.m. to 11 p.m. until August 18.
The temporary HOV lane locations are the same as they were during the Pan Am Games, with the exception of the stretch on Lake Shore Blvd. West from Ontario Dr. to Spadina Ave., where the HOV lane has been removed. The temporary HOV lane on Lake Shore Blvd. East from Jarvis St. to Don Roadway will remain in place until August 18.
Quotes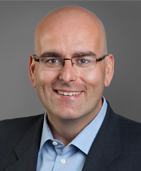 "These will be the largest Parapan Am Games ever held, and another great opportunity to showcase Ontario to the world. I know that Ontarians will continue to do their part to keep the region moving and make the Parapan Am Games every bit as successful as the Pan Am Games."