More GO Service Between Brampton and Toronto
Province Adding 14 GO Train Trips Between Mount Pleasant and Union Station
Ontario is continuing to make it easier for people to get around the Greater Toronto and Hamilton Area by adding more GO Transit trips between Brampton and Toronto.
Starting September 8, Metrolinx will add 14 new train trips between Mount Pleasant GO Station and Union Station during off-peak midday hours from Monday to Friday--seven eastbound to Union and seven westbound to Mount Pleasant. In addition to these new trips, one existing eastbound trip that currently departs from Bramalea will now depart from Mount Pleasant.
The additional GO Transit service, including new and enhanced bus trips, complements service improvements planned as part of the GO Regional Express Rail initiative, a priority project under the province's Moving Ontario Forward plan. GO Regional Express Rail will provide faster, more frequent GO rail service, with electrification on core segments of the GO rail network, including the Union Pearson Express.
Ontario's long-term infrastructure plan will help connect regions, develop new economic opportunities and improve quality of life for Ontarians by supporting critical infrastructure projects in cities, towns, and rural and remote communities all across the province.
Improving daily commutes is part of the government's plan to build Ontario up. The four-part plan includes investing in people's talents and skills, making the largest investment in public infrastructure in Ontario's history, creating a dynamic, innovative environment where business thrives, and building a secure retirement savings plan.
Quick Facts
These major improvements are a result of the completion of the Georgetown South project, as well as other infrastructure built along the Kitchener GO Line corridor and agreements with CN, the owner of the rail corridor through Brampton.
Currently, there are 80 weekly trips on the Kitchener line. With GO Regional Express Rail, that will grow to more than 250 over the next five years.
Since 2003, the Ontario government has extended GO's rail network by nearly 90 kilometres, opened 14 new GO stations, rebuilt four existing stations, and added more than 33,000 new parking spots across the system.
Modernizing infrastructure will support more than 110,000 jobs a year on average in construction and related industries.
Over the past year, GO Trains have arrived on schedule 94 per cent of the time.
With On the GO alerts, GO customers can receive e-mails or text messages about changes to their commute, along with other relevant news and information.
GO Transit accommodates approximately 68 million boardings per year.
Quotes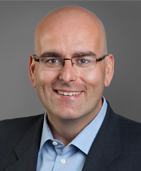 "Our unprecedented public transit investments are making transit a better choice for commuters. This is further proof of our government's commitment to making the daily commute and quality of life better for Ontario families."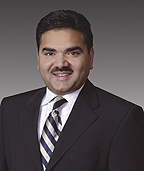 "People travelling between Brampton and Toronto will benefit from more train trips—to get from work or school, to appointments. By adding these train trips, we are helping make it easier for GO customers to get to where they need to go."
"The work we've done through the Georgetown South project has allowed us to run more trains between Brampton and Toronto. This means we can provide double the amount of midday service than we could before, making it easier for people to choose transit first."
Bruce McCuaig