Ontario Making Progress on York Viva Bus Rapid Transit
12 km of New, Dedicated Bus Routes to be Built Along Hwy. 7 Corridor
Metrolinx and York Region Rapid Transit Corporation have awarded the contract to design, build and finance the next phase of the York Viva Bus Rapid Transit (BRT) rapidways to EDCO, creating about 14,000 construction jobs in the area.
The project includes 10 new vivastations and approximately 12 kilometres of rapidway along two sections of the Highway 7 transit corridor in Vaughan and Richmond Hill. The first segment will run from Helen Street to Interchange Way/Edgeley Boulevard. The second segment will extend from the Centre Street and Highway 7 intersection to Yonge Street via the existing Viva route on Centre Street and the Bathurst Street Viva route. Construction will begin in 2016, and the BRT will be open for service in 2020.
The province is investing $1.4-billion in the York Viva BRT project. Ontario's long-term infrastructure plan will help connect regions, develop new economic opportunities and improve quality of life for Ontarians by supporting critical infrastructure projects in cities, towns, and rural and remote communities all across the province.
Improving public transit across the GTHA is part of the government's plan to build Ontario up. The four-part plan includes investing in people's talents and skills, making the largest investment in public infrastructure in Ontario's history, creating a dynamic, innovative environment where business thrives, and building a secure retirement savings plan so everyone can afford to retire.
Quick Facts
This contract — totalling $333.2 million — was secured using the Alternative Financing and Procurement model which leverages private sector resources, expertise and efficiencies and transfers risks to the private sector – including cost overruns – in order to protect the tax payer.
The selection of EDCO is the result of an open, fair and competitive procurement process, with Infrastructure Ontario acting as procurement advisor for the project.
In total, vivaNext rapidways are being built along 34 kilometres of key York Region corridors and will include 38 new vivastations.
The VIVA BRT will improve public transportation, stimulate the economy, reduce greenhouse gas emissions and help to manage congestion.
Quotes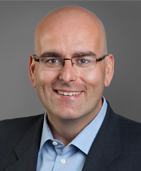 "The Ontario government is pleased to be following through on our commitment to improve public transit for York Region. Our investments in public infrastructure are supporting the region's economy, helping to manage congestion, and improving travel connections between communities."
"The vivaNext project is an exciting example of the Metrolinx Regional Transportation Plan in action. This project represents a shared commitment to encourage people to use transit, reduce congestion and improve the environment."
Jack Collins
"Transit is one of the most important issues to York Region residents, and York Regional Council is responding by helping to make transit infrastructure projects like this happen. We're focused on planning and building critical transit infrastructure so that York Region residents can continue to enjoy a high quality of life."
Wayne Emmerson