Ontario Launches York Viva Bus Rapid Transit Service Along Davis Drive
2.6 km of New Dedicated Rapidway Now Complete
Today Ontario, along with Metrolinx and the Regional Municipality of York, announced the start of York Viva Bus Rapid Transit service along Davis Drive as well as the opening of a new park and ride facility at Davis Drive and Highway 404 in the Town of Newmarket.
Starting Sunday, November 29, York Viva transit service will begin on Davis Drive. Viva will travel along the rapidway from Yonge Street to Roxborough Road, and then continue in mixed traffic with curbside stops. It will turn-around at the new park and ride facility at Highway 404. GO Transit buses will pick up and drop off passengers at the new park and ride facility beginning in January 2016.
The Davis Drive rapidway project is part of the York Viva bus rapid transit project, which represents a $1.4 billion investment from Ontario. In total, vivaNext rapidways are being built along 34 kilometres of key York Region corridors and will include 38 new Viva stations.
Ontario is making the largest infrastructure investment in the province's history -- more than $130 billion over 10 years, which is making 110,000 jobs possible every year across the province, with projects such as roads, bridges, transit systems, schools and hospitals. Between April and September, the province announced support for more than 200 projects that will keep people and goods moving, strengthen the economy, connect communities and improve quality of life. The York Viva Bus Rapid Transit project demonstrates ongoing progress towards infrastructure investments in the province.
Investing in transit is part of the government's plan to build Ontario up. The four-part plan includes investing in people's talents and skills, making the largest investment in public infrastructure in Ontario's history, creating a dynamic, innovative environment where business thrives, and building a secure retirement savings plan.
Quick Facts
The Viva Bus Rapid Transit will improve public transportation, stimulate the economy, reduce greenhouse gas emissions and help to manage congestion.
The new park and ride facility was built in partnership with GO Transit, York Region and the Ministry of Transportation to provide enhanced connectivity between GO Transit and viva services.
Ontario's population is expected to grow by approximately 40 per cent by 2041, placing additional importance on having modern infrastructure to support a growing population.
Research shows that every $100 million of public infrastructure investment in Ontario boosts GDP by $114 million, particularly in construction and manufacturing sectors.
The project is part of Metrolinx's Regional Transportation Plan, a 25-year plan for an integrated and sustainable transit and transportation system in the Greater Toronto and Hamilton Area.
The project is being implemented by Metrolinx, an agency of the Province of Ontario. York Region Rapid Transit Corporation is responsible for the planning, design and construction of the full vivaNext rapid transit network and related infrastructure.
Quotes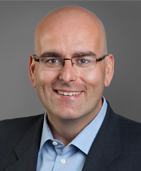 "Ontario is pleased to announce the launch of bus rapid transit service along Davis Drive that will improve public transit for York Region. We are continuing to move forward with large transit investments to keep the Greater Toronto and Hamilton Area moving. This is further proof of our government's commitment to making the daily commute and quality of life better for Ontario families."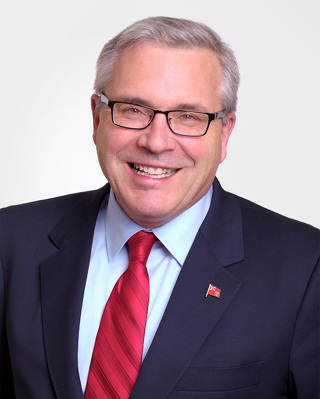 "This is great news for commuters in Newmarket. The York Viva Bus Rapid Transit delivers convenient and reliable service for thousands of commuters daily. The Ontario government is committed to building up our transportation infrastructure to improve our quality of life and drive economic growth in our region."
"Metrolinx's commitment to transit in the GTHA remains strong, and we're pleased to see our partnership with York Region resulting in these important transit improvements. We continue to invest in transit projects to get the GTHA moving and to help manage traffic congestion."
Jack Collins
"Opening this section of rapidway in Newmarket marks a significant goal in our transportation plans, and provides immediate transit benefits to our growing number of transit customers. The Davis Drive rapidway will further develop and create a northern hub in a seamless transit system for people travelling in York Region."
Wayne Emmerson