Canada and Ontario Mark Completion of Highway 401
Honouring the Rt. Hon. Herb Gray
The Honourable Steven Del Duca, Ontario Minister of Transportation joined the Honourable Marc Garneau, Minister of Transport today to tour the completed Rt. Hon. Herb Gray Parkway.
The ministers also unveiled a plaque which commemorates joint federal and provincial funding for the parkway. The plaque will be permanently located at the eastern head of the parkway trail system adjacent to Essex County Road 9 and Highway 3 in the vicinity of the roundabout.
The $1.4-billion Rt. Hon. Herb Gray Parkway is the Canadian access road approved under the Detroit River International Crossing study. The road will connect Highway 401 to a new Canadian inspection plaza and bridge crossing of the Detroit River in west Windsor. Ontario delivered the parkway under Ontario's Alternative Financing and Procurement model with Infrastructure Ontario. The Government of Canada provided up to $764 million for the project through the Gateways and Border Crossings Fund.
With the Highway 401 portion of the Rt. Hon. Herb Gray Parkway now complete, and the trail system to be completed this spring, the region can begin to benefit from this important piece of new highway infrastructure by helping to manage congestion and by keeping goods, people, and the economy in the Windsor region moving.
Ontario is making the largest infrastructure investment in the province's history--more than $134 billion over 10 years, which is making 110,000 jobs possible every year across the province, with projects such as roads, bridges, transit systems, schools and hospitals. Between April and September, Ontario announced support for more than 200 infrastructure projects that will connect communities and improve quality of life. The completion of the Rt. Hon. Herb Gray Parkway builds on that progress.
Investing in roads and bridges is part of the government's plan to build Ontario up. The four-part plan includes investing in people's talents and skills, making the largest investment in public infrastructure in Ontario's history, creating a dynamic, innovative environment where business thrives, and building a secure retirement savings plan.
Quick Facts
The $1.4 billion Rt. Hon. Herb Gray Parkway is delivered through an Alternative Financing and Procurement model.
The project created more than 12,000 jobs.
On November 28, 2012, Ontario named the Windsor-Essex Parkway after one of Windsor's most popular politicians—the Right Honourable Herb Gray.
The Windsor-Detroit Gateway carries nearly one-third of Canada's road trade with the U.S. In 2014, the combined daily value of commodity trade was $402 million, including $332 million by truck (in current Canadian dollars).
The Rt. Hon. Herb Gray Parkway will eventually connect to the new Gordie Howe International Bridge, linking Windsor to Detroit in the United States.
The trail system along the parkway will be completed in spring 2016.
Quotes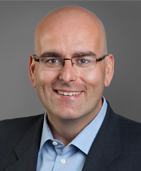 "We are pleased to have reached this major milestone with the completion of the Rt. Hon. Herb Gray Parkway. This project has created more than 12,000 jobs and helps improve the movement of goods and people in the region. We thank the residents of Windsor and Essex County for their patience during the construction of the Rt. Hon. Herb Gray Parkway."
"The new Rt. Hon. Herb Gray Parkway is a critical piece of infrastructure which will benefit both the residents of Windsor/Essex and Canadian business. This new parkway which will connect to the new Gordie Howe International Bridge, will facilitate trade and the continued growth of the Canadian economy. Strategic infrastructure investments such as this, create jobs, economic growth and long-term prosperity."
Marc Garneau