Ontario Launches "Track My Plow" Program in Huntsville Area
Province Improving Winter Road Safety By Keeping Drivers Informed
Ontario is expanding the 'Track My Plow' program to the Huntsville maintenance contract area. This new program is an online portal that allows the public to track snowplows on provincial highways in the area.
The new program, which has already been launched in the Owen Sound and Simcoe County areas and which will expand to other parts of the province in the future, is one way the province is keeping drivers informed about winter weather and road conditions. Other resources include:
The Ministry of Transportation's website and Twitter feed that provide information on preparing for winter travel, driving safely in winter conditions and on Ontario's winter maintenance standards.
511 Traveller Information Services that offers information about Ontario's provincially maintained highways, including time-stamped information about road closures and winter road conditions. The public can also call 511 for information on current road conditions or follow 511 on Twitter @511Ontario.
This year, 511 Traveller Information Services has introduced several new enhancements including:
region-specific bilingual Twitter accounts to help travellers get more accurate reporting for their specific areas
140 more cameras to provide online users with more sight lines to better assess winter road conditions
more accurate road condition reporting that includes a detailed date/time stamp that indicates when the condition was observed
a mobile-friendly site, allowing easier access to current information on an electronic device
Ensuring that Ontario's roads remain among the safest in North America is part of the government's plan to build Ontario up. The four-part plan includes investing in people's talents and skills, making the largest investment in public infrastructure in Ontario's history, creating a dynamic, innovative environment where business thrives, and building a secure retirement savings plan
Quick Facts
The Huntsville maintenance contract area includes highways in Muskoka and parts of the Parry Sound and Haliburton regions.
The Huntsville area has a total of 46 pieces of equipment viewable on Track My Plow.
Ontario roads consistently rank among the safest in North America.
The Office of the Auditor General of Ontario released the Report on Winter Highway Maintenance on April 29, 2015.
In response to the Auditor General's report, the Government of Ontario released its Winter Maintenance Action Plan to address all of the report's recommendations.
The regionalized 511 Twitter accounts include – @511ONCentral, @511ONEastern, @511ONNortheast, @511ONNorthwest and @511ONWest .
Quotes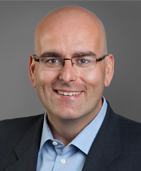 "We will continue to invest in winter highway maintenance operations to improve winter driving conditions and to keep Ontario's roads among the safest in North America. 'Track My Plow' is one example of our commitment to partnering with highway maintenance providers to keep drivers informed and prepared for winter driving conditions."