PRESTO Rolling Out On All TTC Legacy Streetcars
Easy Payment Helping to Make Transit More Convenient
Ontario, along with Metrolinx, the Toronto Transit Commission (TTC) and the Government of Canada, is bringing the PRESTO fare card to the TTC's legacy streetcars with more than one hundred legacy streetcars currently PRESTO-ready and 10 to 15 streetcars coming online each day.
The TTC's 11 new streetcars that are already in-service and PRESTO-enabled, and all 230 legacy streetcars in the entire TTC fleet will have PRESTO by the end of December. Transit riders will be able to use the PRESTO fare card on all TTC subway stations, streetcars and buses by the end of 2016.
Ontario is making the largest infrastructure investment in the province's history - more than $134 billion over 10 years, which is making 110,000 jobs possible every year across the province, with projects such as roads, bridges, transit systems, schools and hospitals. Between April and September, the province announced support for more than 200 projects that will keep people and goods moving, connect communities and improve quality of life. The PRESTO fare card project builds on that progress.
Investing in transit is part of the government's plan to build Ontario up. The four-part plan includes investing in people's talents and skills, making the largest investment in public infrastructure in Ontario's history, creating a dynamic, innovative environment where business thrives, and building a secure retirement savings plan.
Quick Facts
PRESTO fare cards are available for purchase at 100 locations across the GTHA, as well as online and they can be used on the TTC, GO Transit, UP Express and 8 municipal transit systems in the GTHA and Ottawa.
When PRESTO is fully deployed, there will be more than 10,000 PRESTO devices in streetcars, buses, subway stations, and para transit vehicles for the 1.7 million customers who rely on the TTC every day.
Nearly 1.8 million PRESTO cards are in use across the GTHA and Ottawa.
PRESTO is part of Metrolinx's Regional Transportation Plan, a 25-year plan for an integrated and sustainable transit and transportation system in the Greater Toronto and Hamilton Area.
Ontario's population is expected to grow by approximately 40 per cent by 2041, placing additional importance on having modern infrastructure to support a growing population.
Research shows that every $100 million of public infrastructure investment in Ontario boosts GDP by $114 million, particularly in construction and manufacturing sectors.
Quotes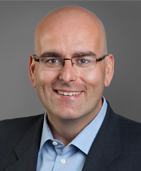 "This is great news for all transit riders who take TTC to get to work, school and appointments. PRESTO is critical to our vision of a convenient and integrated regional transit system in the GTHA. We are continuing to move forward with large transit investments to keep the region moving. This is further proof of our government's commitment to making the daily commute and quality of life better for Ontario families."
"Bringing PRESTO to all streetcars is making it easier to take transit. By rolling out PRESTO across the entire TTC network, we're helping create even stronger connections throughout our region."
Bruce McCuaig