Dr. Oetker's First North American Pizza Plant Coming to London
McGuinty Government Strengthens Agri-Food Industry, Supports 430 New Jobs
Dr. Oetker Canada, a leading food manufacturer, is expanding into Southwestern Ontario, providing new opportunities for Ontario farmers and creating 430 direct and indirect jobs for families in London.
With support from Ontario's Rural Economic Development Program, Dr. Oetker Canada is building its first North American frozen pizza production facility in London. The expansion project will help the company source over 24 million pounds of high-quality ingredients from Ontario farmers and food processors and produce about 50 million frozen pizzas per year for the Canadian and U.S markets.
A strong agri-food industry is part of the McGuinty government's plan to create jobs and opportunities that will boost the province's economy.
Quick Facts
Ontario has invested over $167 million in 412 projects through the Rural Economic Development Program and generated more than $1.2 billion in new economic activity.
Ontario gained more than 40,000 jobs in June, more than double the number of jobs created in the United States.
The unemployment rate declined to 7.7 per cent. Ontario employment is now above its 2008 pre-recession peak.
Since the HST was introduced last year, 114,000 jobs have been created in Ontario, the majority of them full-time positions.
In 2010, Ontario was named a top destination for foreign direct investment in North America, second only to California. The province attracted a total of 127 foreign direct investment projects that created more than 11,200 jobs.
Quotes
"The McGuinty government is proud to be a part of Dr. Oetker Canada's expansion, bringing a world class company to Southwestern Ontario, who will use fresh ingredients sourced from Ontario farmers and food processors. Our government will continue to invest in projects like these, which will strengthen our agri-food industry, create jobs for our families and grow our economy."
Carol Mitchell
"By supporting this expansion, we're bringing jobs and economic opportunities to London. This is an investment we can all be proud of - one that will have lasting benefits for our economy and for families in here in the London area."
Khalil Ramal
"By investing in economic development here in London, we are creating jobs our families can count on for generations to come."
Chris Bentley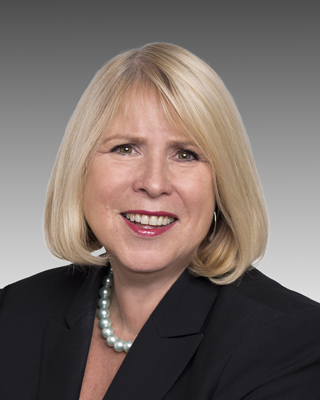 "Stimulating our economy and creating jobs for our families are top priorities for our government, and our investment in this project us helping us do both. By helping Dr. Oetker settle in London, we're building a brighter future for our children and grandchildren."
"After 50 years of building roots in Canada, we are thrilled to be expanding our operations in Ontario and creating hundreds of new jobs in London. With an array of fresh, high-quality Ontario ingredients nearby, we look forward to supporting local food processors and businesses by sourcing these products for use in the production of our pizzas."
Dr. Martin Reintjes
"I am proud to welcome Dr. Oetker Canada to our business community. London has had a long and prosperous history of strong agri-business and Dr. Oetker Canada is a perfect fit for our city. We are committed to providing support to this new enterprise and wish Dr. Oetker Canada great success."
Joe Fontana