Ontario Beefs Up Support for Feeder Cattle Industry
Province Helping to Grow the Sector and Help New Farmers
Ontario is doubling the individual loan limits to allow feeder cattle farmers, especially farmers starting out, to buy more feeder cattle at competitive interest rates.
The Feeder Cattle Loan Guarantee Program provides a 25 per cent guarantee on the loan between the feeder cattle co-operative and its financial institution. In return, the feeder cattle co-operative receives a more competitive interest rate which then is passed on to their members for the purchase of feeder cattle. With the new changes, eligible existing members will see their individual loan limits increase from $250,000 to $500,000, while loan limits for new members will increase from $50,000 to $100,000.
Ontario continues to provide support to the Beef Farmers of Ontario in ways that encourage innovation, productivity, competitiveness and sustainability.
Helping Ontario's agricultural producers compete is part of the government's plan for Ontario. The four-part plan is building Ontario up by investing in people's talents and skills, building new public infrastructure like roads and transit, creating a dynamic, supportive environment where business thrives and building a secure savings plan so everyone can afford to retire.
Quick Facts
In Ontario, there are 18 feeder cattle co-operatives each governed by their own board of directors.
In 2014, more than 41 per cent of co-operative members were under the age of 40.
The Beef Farmers of Ontario administers the Feeder Cattle Loan Guarantee Program on behalf of the Ministry of Agriculture, Food and Rural Affairs and has successfully helped feeder cattle co-operatives for 25 years.
Providing support to the beef industry will help it meet the Premier's Agri-Food Growth Challenge, to double the sector's annual growth rate and create 120,000 jobs by the year 2020.
Quotes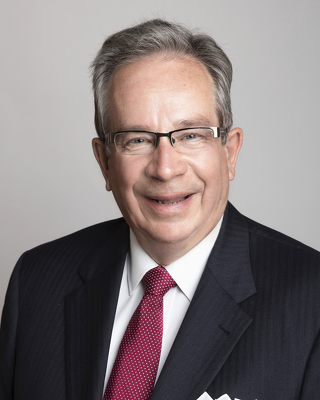 "The increase in the individual loan limit for farmers using the Feeder Cattle Loan Guarantee Program is a positive step forward for beef farmers in Ontario. This increased limit was a request by industry and is a result of growth across the beef sector over the past decade. This is another way the industry is continuing to grow and contribute to the Premier's Agri-Food Growth Challenge of creating 120,000 new jobs by 2020."
"As an industry, we are focusing on growth and developing programs that provide tangible benefits for our farmers and their families. I would like to thank Minister Leal and his staff for their efforts in moving this request forward. This program is important for our farmers, but it is equally important in that it encourages supply for our processing partners and for the growing consumer demand for beef."
Bob Gordanier