Ontario Helping Farmers Minimize Environmental Impact on Great Lakes
Province Supporting Educational Programs That Promote Nutrient Stewardship
Ontario is working to improve and maintain water quality in the Great Lakes by supporting the development and implementation of a nutrient stewardship program for farmers.
As part of a recently signed Memorandum of Cooperation, Ontario will provide $50,000 to Fertilizer Canada and the Ontario Agri Business Association to develop educational programs for farmers about nutrient management based on the internationally-recognized 4R Nutrient Stewardship system, which promotes efficient fertilizer application to improve profitability while reducing nutrient losses.
Ontario's farmers have already made significant contributions as stewards of the land, completing more than 23,500 on-farm environmental improvement projects since 2005, including grass buffer strips, wind breaks, cover crops, nutrient storage and structures to prevent soil erosion. The Memorandum of Cooperation will further support the province's farmers as well as protect watershed areas and prevent algae blooms.
Helping Ontario's agri-food sector continue its strong environmental stewardship is part of the government's plan to build Ontario up. The four-part plan includes investing in people's talents and skills, making the largest investment in public infrastructure in Ontario's history, creating a dynamic, innovative environment where business thrives and building a secure retirement savings plan.
Quick Facts
The 4R Nutrient Stewardship system uses four key pillars for fertilizer application: Right Source, @ Right Rate, Right Time, Right Place®.
On December 19, 2014, Ontario approved the new Canada-Ontario Agreement on Great Lakes Water Quality. In that agreement, both Canada and Ontario commit to creating action plans to reduce the impact of excess nutrients on the water quality of Lake Erie.
Quotes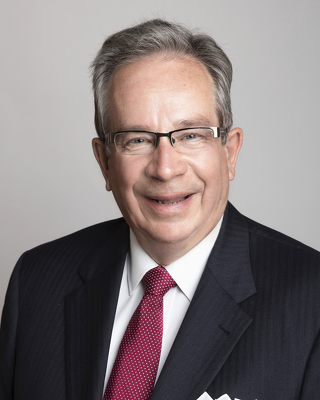 "Ontario's investment in the protection of our agricultural lands and vital waterways continues to be a priority, and one shared by our partners in the agri-food sector. Our government sees this funding as yet another step on the path to more sustainable use of our agricultural lands, as well as the improvement and preservation of the Great Lakes."
"Canada's fertilizer industry is encouraged by the Government of Ontario's endorsement for 4R Nutrient Stewardship as an important tool to meet the province's environmental stewardship goals. We look forward to working with the Ontario government and agri-retailers to improve practices that will ensure the sustainability of the agriculture industry while enriching the health of the Great Lakes."
Garth Whyte
"Agri-retailers are well positioned to work with Ontario farmers to implement the 4R Nutrient Stewardship Program as a practical tool for enhanced environmental sustainability. The financial support and commitment by OMAFRA demonstrates the recognition within government that 4R can play a key role in achieving both environmental and farm sustainability."
Dave Buttenham