Ontario Greens Over 1,000 Schools, Leading To Over 5,500 Jobs
McGuinty Government Invests In Green Economy And Fights Climate Change
Ontario is creating and sustaining over 5,500 new jobs in the green economy by improving schools.
More than 1,000 publicly funded schools will be made more energy efficient to give kids better places to learn and help boards save energy and money. Construction will start as soon as this summer.
The $550-million investment over two years will help existing schools:
Retrofit buildings with new energy efficient heating, ventilation and air conditioning systems and boilers.
Conduct energy audits to help manage and conserve energy.
Upgrade to improve the learning environment for students currently learning in inefficient rooms.
The investment will save school boards money by reducing energy bills and will create jobs in Ontario's new green economy.
Ontario schools are also teaching kids how to be more environmentally friendly. Starting in the fall of 2009, environmental education will be added to the curriculum in every subject in every grade. And programs such as EcoSchools are teaching students about conserving energy, minimizing waste and greening school grounds.
Quick Facts
This year, school boards will spend about $460 million on utility bills.
This investment will help lower greenhouse gas emissions and reduce annual energy consumption by about 100 million megajoules per year, enough to power over 2,500 houses.
Since 2003, the McGuinty government has invested $4.8 billion through the Good Places to Learn program. So far, almost 12,000 school renewal projects, which include replacing roofs, windows and boilers, are underway or completed.
Certified EcoSchools use 12 per cent less electricity and 7 per cent less natural gas than comparable non-certified schools — there are 540 certified EcoSchools in Ontario.
Quotes
"A vibrant school environment starts from the ground up. By retrofitting our schools, we're creating jobs while saving energy and money, and teaching our kids about greener ways to live."
Dalton McGuinty
"As we work to establish a culture of conservation here in Ontario, it's vital that we set an example through our public infrastructure. Investing in our schools to ensure they are more energy efficient is a top priority, one which will also create jobs to help support a vibrant economy, as well as contribute to a cleaner, greener environment."
George Smitherman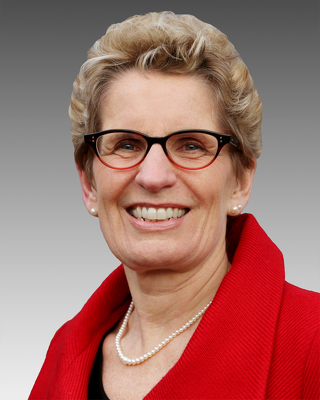 "Making our school facilities more energy efficient promotes better, greener learning environments — a key ingredient to building the best possible publicly funded education system for the world, and one that inspires confidence in our communities and success in our students."